Presidential signal from Fatih Terim: I live with Galatasaray, I don't know his position
4 min read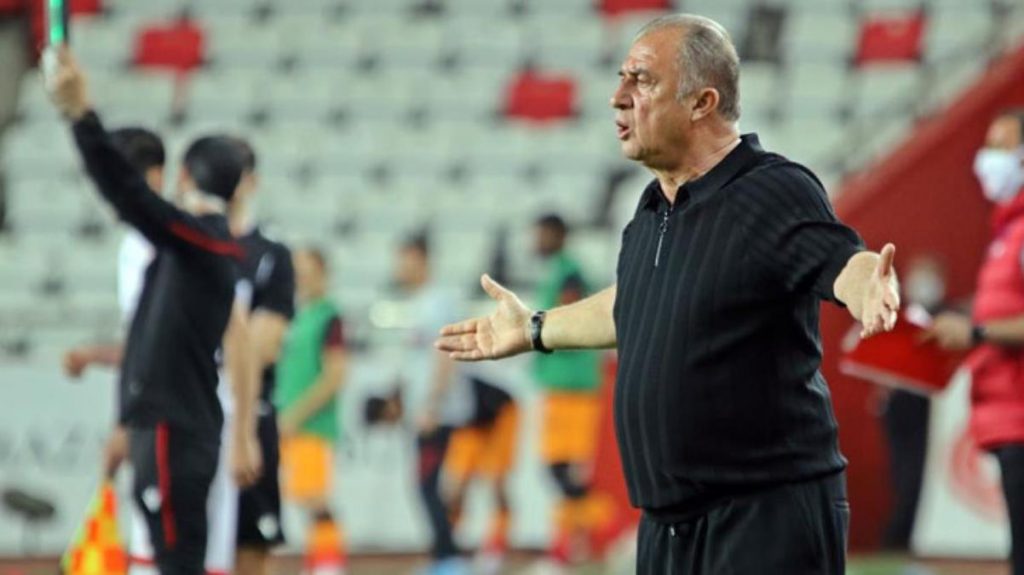 Galatasaray Coach Fatih Terim spoke after the match they beat Fraport TAV Antalyaspor 1-0. Terim, while signaling for the presidency of Galatasaray, said, "I live with my family, my friends and Galatasaray. I will stay in this triangle. I do not know the time and position." These words of Terim caused excitement among the fans.
Terim said at the press conference after the match they beat Fraport TAV Antalyaspor 1-0, saying that Antalya was a difficult displacement.
Noting that Antalyaspor has set the 6-3-1 system very well and has made a great defense, Terim noted that their opponents are out quickly and they have fast and talented players who play the transition game well.
"WE PLAYED RIGHT AND FIND THE MAXIMUM POSITION"
Emphasizing that they prepared with this knowledge and started the match with pressure, Terim said, "We started the match with a press. We won the ball by pressing the balls we lost. We created a wide range of options with the fast pass traffic. We played correctly and found the maximum position. Another game was going to be played. Unfortunately we could not find the goal. We are in control of the game, we play a dominant game. The same scenario continued in the second half. We needed Mustafa and Arda. He was an effective player especially in 18. Indeed he also scored. For us, the point of contact there was a correct station. He was a player who could spread the game with his experience and play it. The two made us more effective and we found the goal. " he spoke.
"IT IS NOT EASY TO OPEN ANTALYASPOR"
Stating that they tried to find the second goal after they got ahead, Terim said, "Really, Antalyaspor has been a good team. It is not easy to open. It is not easy to score goals. However, it is important to find such a position against this team. I congratulate my players, they did not pass. Galatasaray is the team of the finals. I hope we will finish the last 5 finals in the best way. "
He reacted to the position of Sener
Explaining that he wanted to make a statement about the red card in the match, Terim said, "I do not understand. It is not the red card to Yedlin. He still does not play. We go with only one right-back. Suat Arslanboğa and Ali Palabıyık are the duo. We come here. In Alanya. The intervention against Luyindama is not a red card. Then again there is Zorbay teacher. This time there is VAR, Zorbay teacher. If you ask, he will tell you something again. It is something incomprehensible both in the field and in the VAR. How else can a red card be. The position on the 26th minute of the game. While we were playing against Antalya in our own field, Emre Kılınç was given a red card for the light touch of him from behind. stated his opinion in the form.
RESPOND TO CALLS FOR RESIGNATION
A journalist said, "You told the fans in some statements you made during the season. However, after Trabzonspor's match, the fan group asked the president and the technical delegation to pave the way for Galatasaray. What are your thoughts after this request?" Terim noted the following on the question:
If you have built a career of 50 years and have built it with many successes, you will encounter people who are opposed to you, as well as friends and lovers. As so far. My interests never got ahead of my character. Love was the password of everyone who came into my life. I did not point anyone to anybody. I didn't ask anyone for anything for myself. I had a lot of possibilities for him. Although I had a lot of possibilities, I did not want anything from anyone. That's why those who want to seek a defect from here have always been disappointed.
"I WILL STAY WITH GALATASARAY TILL THE END OF MY LIFE, I DON'T KNOW WHAT HAPPENED TO POSITION"
"I never gave this opportunity to those who live with revanchist feelings" Fatih Terim"I have always lived with conscience and peace of mind. May God give everyone who deserves it. Of course, everyone who deserves it. Today I see that we can touch each other's lives while people of all generations or generations can communicate. He and their feelings and the energy I get from them pass in the same way. I am not making mistakes? Of course I do. These mistakes hurt me the most. I always impose the first punishment on myself. The first punishment is always mine. I did not leave it to anyone. I have been living with my family, my friends and Galatasaray, whom I love as much as my family. My friends and Galatasaray triangle I formed a triangle for myself and I live in this triangle. I take every breath with this responsibility. I take every step in line with this thought. At this point, the only thing I know is that I will stay in this triangle until the end of my life. I do not know what his position will be. But regardless of the place, time and position of it, I will remain in this triangle. found the assessment.