Last Minute: Rıdvan Dilmen quit his football commentator with his statement on social media
2 min read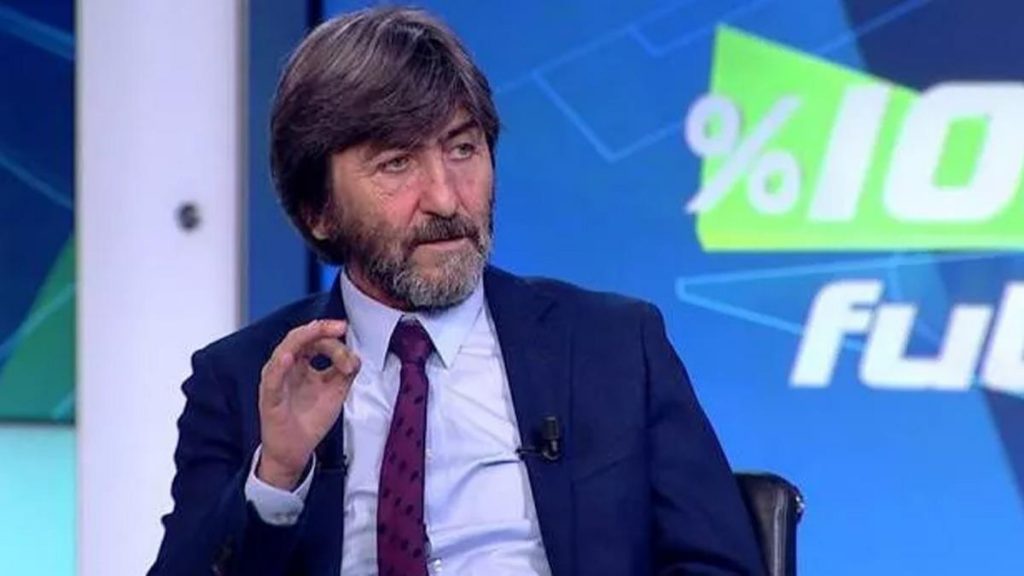 "Hundred Percent" on NTV for many years football"Interpreting the Super League matches in the program Rıdvan Dilmenannounced that he quit commenting.
Rıdvan Dilmen announced that he had decided to move away from the world of football, stating that he was slandered.
On the other hand, Rıdvan Dilmen stated that he would answer the accusations against him with documents.
The statement of Rıdvan Dilmen is as follows;
As of today, I am finalizing my process as a national football player – coach – football commentator, in which I served the Turkish football family with my honor, dignity and honor, which I entered as a licensed footballer 43 years ago. I am very comfortable with your conscience. I have never been disrespectful about any person, community or institution. However, it is not possible for me to accept the sadness and slanders that have been targeted to me and my family in an organized manner recently! As so far; I will continue to carry the surname DİLEN, which is the most meaningful legacy my late father and mother left me, as long as my Lord permits.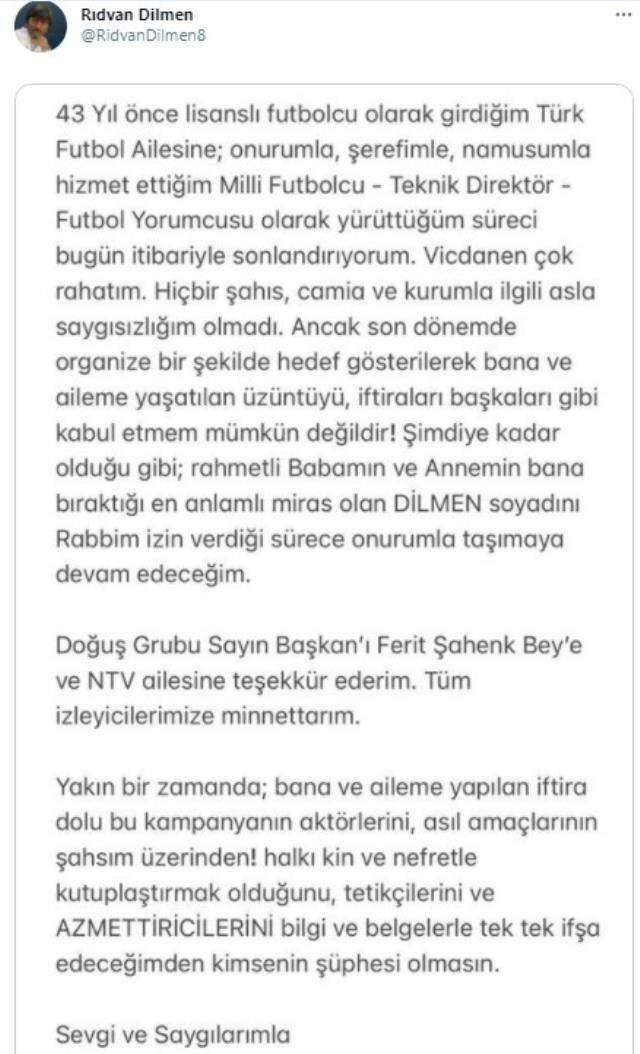 "I WILL DISCLOSE THE TRIGGERS AND THE TRIGGERS ONE BY ONE"
I would like to thank Mr. Ferit Şahenk, Chairman of Doğuş Group and NTV family. I am grateful to all of our viewers.
No one should doubt that I will expose, with information and documents, the actors of this slanderous campaign against me and my family, whose main purpose is to polarize the people with hatred and who they are and their hitmen and instigators.