Fenerbahçe's Greek star Dimitrios Pelkas was sued by Rubin Kazan
1 min read
Dimitrios Pelkas, one of the most valuable players of Fenerbahçe this season, is closely following Rubin Kazan. According to the news in SporTime.gr, the Russian team made an offer of 7 million euros for the Greek star of yellow-navy blue. Fenerbahçe rejected this offer and replied that it wanted 15 million euros.
Taking responsibility in many critical matches this season FenerbahcePelkas, who brought points or points to Turkey, was the name that brought 3 points in the last Trabzonspor away game. Yellow-navy blue Hellenic of your star Rubin Kazan It turned out that he was followed closely by.
FENERBAHÇE REQUESTS 15 MILLION EURO
Located on SporTime.gr newsAccording to Rubin Kazan made an offer of 7 million euros to Fenerbahçe for Dimitrios Pelkas. Fenerbahçe rejected this offer and answered that it asked for a 15 million euro transfer fee in return for Pelkas. Rubin Kazan decided to continue negotiations for Pelkas after Fenerbahçe's request.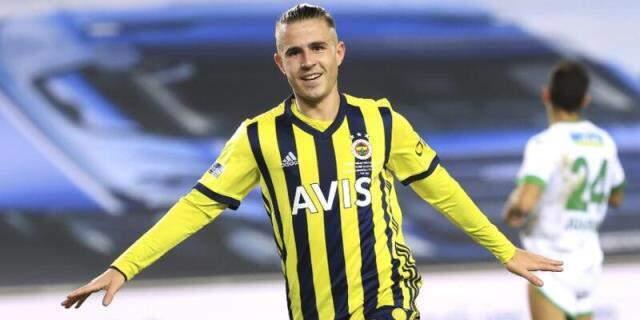 1.5 MILLION EURO RECEIVED WITH BONSERVICE
27-year-old Dimitrios Pelkas, who Fenerbahçe transferred 1.5 million euros from PAOK and 20 percent from the subsequent sales profit, had signed a contract that lasted until June 2023. Dimitrios Pelkas scored 6 goals and made 6 assists in 20 official matches he played with Fenerbahçe this season.