Emre Belözoğlu started the tension with the Kasımpaşa staff with the words "You don't have a football player, you will respect me."
2 min read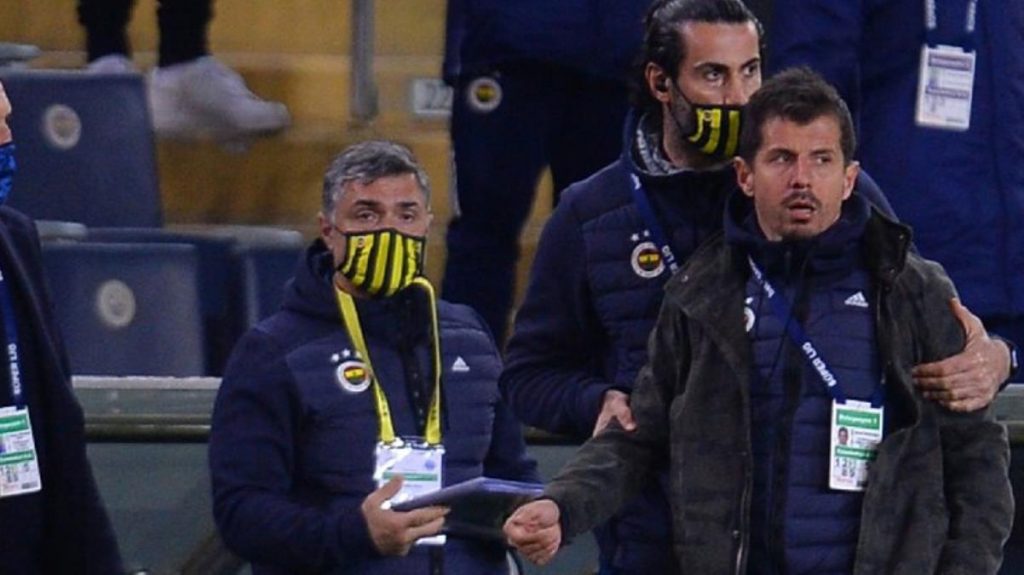 Due to injuries and substitutions, referee Fırat Aydınus added 9 minutes to the end of the match. In the final parts of the match, nerves were tense in both huts. At that time, the heat rose between Fenerbahçe's coach Emre Belözoğlu and Kasımpaşa hut. It was reported that Emre Belözoğlu shouted to the Kasımpaşa analyst with the words "I am no longer a footballer, there is no footballer in front of you. You will respect me".
The content of the tension experienced at the end of the Fenerbahçe-Kasımpaşa match started to emerge. Teams on their way to the locker room after the final whistle in the match Emre Belözoğlu Shouting was heard between and a person in Kasımpaşa hut. Fenerbahçe coach Volkan Demirel also reacted. Demirel, who went to the analysis officer in the Kasımpaşa technical team, was removed from there.
"YOU SHALL RESPECT ME"
As quoted by Ajansspor newsalso; It was stated that Belözoğlu had spoken, "I am no longer a football player. You will be respected." As the tension continued for a while, the coaches of the two clubs calmed the incident and the teams went to the locker room.
"I SHOULD HOLD MYself"
Regarding the incident, Emre Belözoğlu spoke at the press conference as follows: There was an attack from the stands. When I was a football player, I said 'You were teasing'. I have to hold back too. However, in my new career, I did not have such an attitude towards rival huts. That should not be spoken to my hut either.