Batuhan Karadeniz scored 18 goals and 3 assists in Hekimoğlu Trabzon this season.
2 min read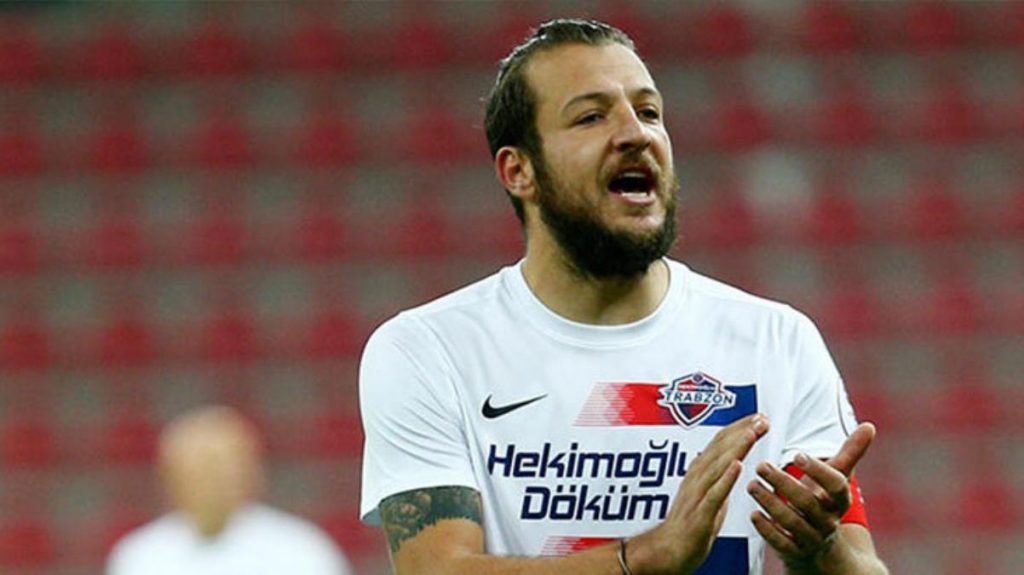 Batuhan Karadeniz, wearing Hekimoğlu Trabzon form of TFF 2nd League White Group teams, draws attention with his performance. Unable to hold on to his bad performance in Beşiktaş and Trabzonspor despite his talent in goal paths, Karadeniz was born from the ashes of Hekimoğlu in Trabzon. He marked the league with his performance of 18 goals and 3 assists in 24 official matches.
TFF 2nd League White Group teams Hekimoğlu Trabzon wearing shirt Batuhan Black Seais applauded for his performance this season. This season, the scorer football player who played a total of 24 official matches in the league and the cup played 18 goals and 3 assists.
2nd TIME LINE-TRICK MADE
The 29-year-old football player, who scored 3 goals in the last match of Şanlıurfaspor played in the league, scored a hat-trick for the second time this season. Batuhan Karadeniz, Ziraat Turkey Cup first hat-trick in the match against Kayserispor had made the fourth round fight.
"I WANT TO WORK WITH THE SERGEN HOCA"
Speaking to Radyospor in the past days, Batuhan Karadeniz said, "Big teams have attempted to transfer me, but sometimes things do not happen as you want. BesiktasThere was no transfer offer from. If I have to comment on Sergen Yalçın, the scoreboard already summarizes everything. The architect of Beşiktaş's success is Sergen Hoca. He has an excellent performance in Beşiktaş. I would like to work with him again. I worked with Sergen Hoca in Sivasspor, I caught the A National Team again at that time. It gives the football player self-confidence. "At the beginning of the season, nobody could say that Beşiktaş would be this good."