The speeches at El Clasico were reflected live! Modric officially took Pique to ti
1 min read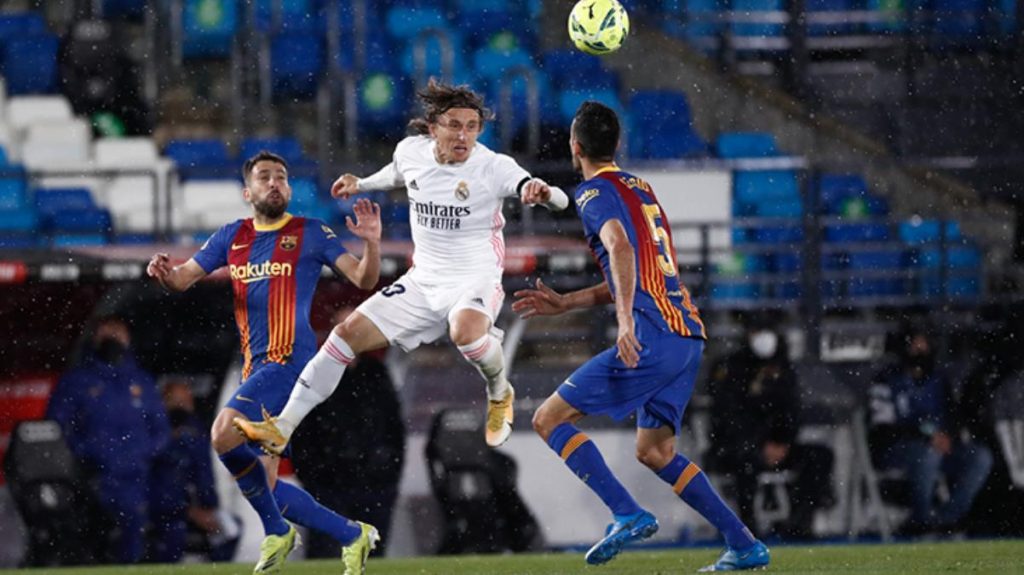 Real Madrid was the laughing party at last night's El Clasico. At the end of the match, there was a great revolt against the referee of the match on the Barcelona front. The Catalan captain Gerard Pique, who went to speak with the referee at the final whistle of the match, had an interesting dialogue with Real's captain Modric. Telling Modric his reason to reproach the referee, Pique said, "Dude, he extended the match by 4 minutes." Modric made fun of the Spanish footballer, saying, "How much do you want?"
In the Real Madrid-Barcelona match, which is of great importance on the way to the championship in La Liga, the magenta-whites got a great advantage by leaving the field with 3 points. At the end of the match, Catalans reacted to the referee of the match.
"HOW MUCH DO YOU WANT?"
After the match that Real Madrid won 2-1, the captains of the two teams, Pique and Modric, were reflected on the cameras. Pique, who was a substitute in the match, met Modric after talking to the referees at the end of the match and the two shook hands, then Modrid told Pique, "Now is it time to protest the referee?" He used his words. In Modric's words, after Pique's words "Dude, extended the game by 4 minutes", the Croatian player said "How much do you want?" his words were heard. After the dialogue in front of the cameras, the two walked in different directions.