The most valuable goalkeeper of the Super League is in Trabzonspor! Ugurcan Cakir …
3 min read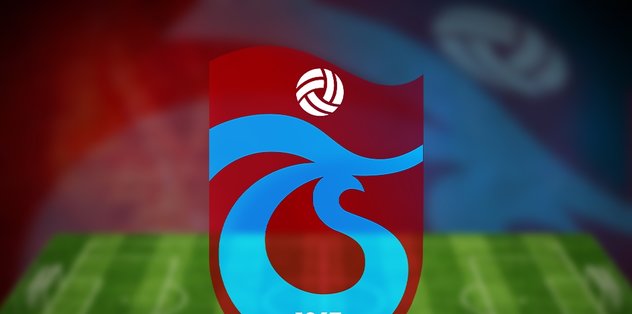 While Trabzonspor has entrusted its castle to the local goalkeepers for the last 11 years in the Super League, it did not have any foreign goalkeepers in its squad during the said period. Tony Silva was the last person to defend the Burgundy-Blues castle. Senegalese goalkeeper became the last foreign goalkeeper to defend the Black Sea team's goal in the match Trabzonspor played against Kasımpaşa on November 22, 2009 and lost 3-1. After the said period, Trabzonspor did not have a foreign name in the castle, but with the names of Tolga Zengin and Onur Recep Kıvrak, he did not experience problems in this region by achieving stability in his castle for a long time. Uğurcan Çakır, who took over the gloves from the name of goalkeeper Onur, became the most valuable player of the Super League. Uğurcan Çakır, who is the captain of the Trabzonspor team and has achieved an important stability in the castle, is following the European teams.
THE MOST VALUABLE GOALS IN SUPER LEAGUE
According to the characteristics of Uğurcan Çakır, Erce Kardeşler, Arda Akbulut and Muhammet Taha Tepe in Trabzonspor's squad, they have a total value of 15 million 450 thousand Euros. With these numbers, the castle of the burgundy-blue team held the title of being the most valuable castle of the Super League. Uğurcan Çakır has 14 million 500 thousand Euros, Erce Kardeşler has 500 thousand Euros, Arda Akbulut has 250 thousand Euros and Muhammet Taha Tepe has 200 thousand Euros.
The Black Sea team is followed by Fenerbahçe Castle. Number 1 of the yellow-dark blue ones, Altay Bayındır has a total value of 11 million Euros, Harun Tekin 300 thousand Euros and Oytun Özdoğan's 50 thousand Euros in total. Başakşehir's national goalkeeper Mert Günok has a market value of 4 million 400 euro, while Muhammed Şengezer has a market value of 500 thousand Euros, Volkan Babacan 300 thousand Euros and Ahmet Kıvanç has a market value of 50 thousand Euros. The total value of Başakşehir's net guards is 5 million 250 thousand Euros. The team that followed Başakşehir was Galatasaray. Muslera, who could not play for a long time due to her injury, was valued at 3 million 500 thousand Euros, Okan Kocuk was valued at 900 thousand Euros and Fatih Öztürk was valued at 400 thousand Euros. The total value of the yellow-red gloves was calculated as 4 million 800 thousand Euros. The market value of 3 goalkeepers of Beşiktaş, which is at the top of the league, was calculated as 2 million 150 thousand Euros. Ersin Destanoğlu was valued at 1 million 300 thousand Euros, Utku Yuvakuran was valued at 800 thousand Euros and Emre Bilgin was valued at 50 thousand Euros.
According to the characteristics of other teams in the Super League, the market value of the goalkeepers was as follows:
Çaykur Rizespor: 3 million 850 thousand Euros
Sivasspor: 3 million 400 thousand Euros
Göztepe: 1 million 850 thousand Euros
Gaziantep FK: 1 million 750 thousand Euros
Kayserispor: 1 million 400 thousand Euros
Konyaspor: 1 million 350 thousand Euros
Genclerbirligi: 1 million 125 thousand Euros
Alanyaspor: 1 million 25 thousand Euros
Hatayspor: 1 million 75 thousand Euros
Fatih Karagümrük: 1 million 25 thousand Euros
MKE Ankaragücü: 975 thousand Euros
Yeni Malatyaspor: 950 thousand Euros
Antalyaspor: 800 thousand Euros
Denizlispor: 800 thousand Euros
Kasımpaşa: 650 thousand Euros
BB Erzurumspor: 400 thousand Euros