Serdar Dursun, the favorite of the big 4, cannot be stopped in Germany! In 9 matches …
1 min read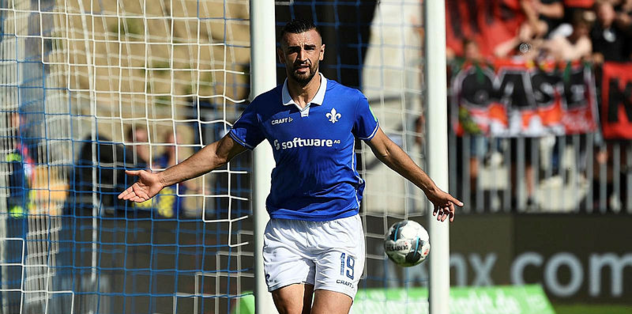 Serdar Dursun, who scored 16 goals in 34 league games last season with the Darmstadt jersey in Bundesliga 2, made a significant contribution to his team by assisting in 6. Dursun, who is the name of his team this season, contributed directly to 9 goals in 9 matches.
The Turkish football player, who scored 9 goals with the German team, displayed 3 assists.
4 was a favorite of the grown-ups
The name of Serdar Dursun, one of the favorite names of the summer transfer period in the Super League, was mentioned with 4 big names (Beşiktaş, Fenerbahçe, Galatasaray and Trabzonspor).
CONTRACT IS FINISHED
The 29-year-old striker's contract with Darmstadt expires at the end of this season. China at the beginning of the season, let alone admit that Turkey and receive bids from Germany, may be transferred without payment of a transfer fee.