Real Madrid Mönchengladbach match result 2-0 Real Madrid Mönchengladbach
1 min read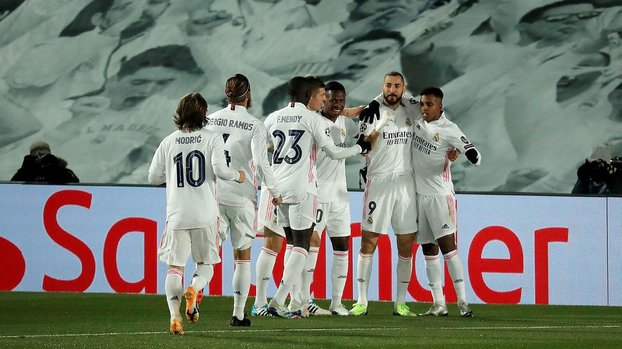 Spanish giant Real Madrid beat Mönchengladbach 2-0 on the field and completed the Champions League Group B as the leader. The winning goals for the magenta whites came from Karim Benzema in the 9th and 31st minutes.
Karim Benzema, who took the stage in the first half of the match, scored goals with the assists of Lucas Vazquez in the 9th minute and Rodrygo in the 31st minute, enabling his team to finish 2-0 ahead in the first half. Real Madrid, which kept the game well in the second half, put it in the 3 points.
With this result, Real Madrid rose to 10 points, and with Inter's 0-0 draw with Shakhtar Donetsk, they remained in the last 16 as the group leader. Mönchengladbach, on the other hand, managed to jump in the 2nd place with an average advantage despite remaining 8 points.
While Shakhtar Donetsk continued on his way to the UEFA Europa League, Inter closed his European book in the last group he completed.