Praise for Muslera by Rıdvan Dilmen: The best goalkeeper in the world, 1-0
3 min read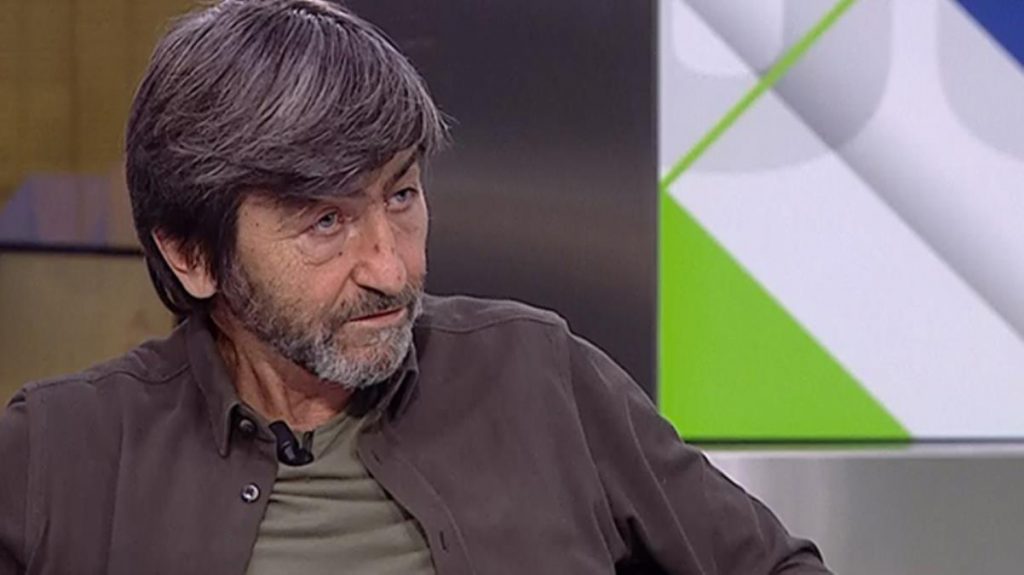 Galatasaray closed the 26th week in the Super League with a victory. Galatasaray defeated Aytemiz Alanyaspor 1-0 with the goal scored by Emre Kılınç in the 18th minute. Muslera, the successful goalkeeper of Galatasaray in the fight, impressed with his performance.
100% broadcast on NTV football speaking in the program Rıdvan DilmenSpoke highly of the Muslera. The successful commentator claimed that Muslera was the best-playing goalkeeper in the world with a 1-0 score.
Here are the statements of Rıdvan Dilmen;
We watched two separate halves. There were controversial positions in the first half, Galatasaray closed 1-0 ahead. In the second half, I saw a worse Galatasaray than I expected. At the end of the season, but nobody discusses the game of this match, he got 3 points. Alanyaspor is a team that tries to play positively, it played well.
"A MATCH WITH LIFE IMPORTANCE"
Fatih Terim made the right decision within the week and took the team to Antalya early. It did that in terms of snowfall and concentration. He said the most important game in the league, scratched their heads. Arda's speech before the match is also there, he said it is a vital match.
"YOU CAN PLAY BAD AND WIN"
He won 9 out of 13 away, this is the worst game he played, but you look at the sign in football. If you play 40 games, there will be matches where you played very badly and won. You can play well and lose points like the Kayseri match.
"WAITED A LOT FOR CHANGE"
Fatih teacher waited too long. He was saying that he was coming goal, he changed players at 76. Some players pay the bill for the Alanyaspor cup match. Although I liked Luyindama very much, I used to say Donk plays. He cut Belhanda, but he won. He ultimately won his 9th away.
"ONLY DEFENDED IN THE 2nd HALF"
Galatasaray came by winning them all between 18-25. He never played in the 2nd half, only tried to defend. Alanya attacked with its stopper, lots of standing balls. Muslera saves, sometimes hitting her foot. Mustafa Muhammed also became unable to hold the ball at the end of the match due to exhaustion.
"GOLD GOLD 3 POINTS"
Galatasaray got 3 points for gold of gold. He lost 4 points in the Kayseri and Antalya matches, which he played very well, a very important victory. Now the rivals will wait, Fenerbahçe will wait.
"THEY SAY WE HAPPEN"
Galatasaray is now saying that we are halfway to the championship. But anything can happen in our league, no rupture. Considering the last games of Trabzonspor, you are the champion, but it is 6 points behind Galatasaray.
"MUSLERA IS THE BEST GOALKER IN THE WORLD"
After Muslera was injured in Rize last year, they fell into the head-to-head league. The goalkeeper who plays 1-0 best in the world. You never understand, eat for 4 minutes, talk or something. He has critical reactions, he has experience, he is an important goalkeeper. Performance was also good today. In training, teams attack, attack with 7 players, defend with 5 players, score goals. Galatasaray defended with about 10 players, gave position despite him.
"LUYINDAMA'S RED CARD"
Last week Nwakaeme was supposed to show a red card in his position, today's position is lighter than that position, but in my opinion, a red card. Some positions should not necessarily be looking for intent. The actor's foot may also be broken, God forbid. It hits without seeing, this is one of them. He doesn't see it, but what should we do, hurtful move, the red card is correct.
"RED ALLOWLY"
When I was talking with Zorbay Hodja VAR, I don't know if I saw the intention, but despite everything, the red card. Nwakaeme and position today. This boy is not a bad referee. Not Zorbay Kucuk I watched. I look at your talent, I think it will happen.
"ASSIGNMENT IS NOT CORRECT"
Is the assignment correct or not. It is not correct to appoint an arbitrator who should be penalized. When you go with this psychology, you can make decisions while making decisions. I am not a referee teacher, but I look at your stance and opinion. I'm telling Nwakaeme when he should have given red, when he should continue to 10 to 11. This kid's intention is not bad, I see. It was not like that in Trabzon.