My reproach from Ahmet Nur Çebi to UEFA! This period is not the time to beat up clubs
3 min read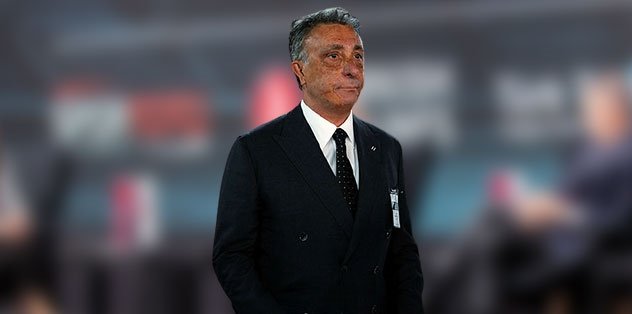 Beşiktaş Club President Ahmet Nur Çebi said, "There is only one thing that everyone does; let me be the champion, I should be applauded as the great president, whatever the next person does whatever they do. We are discussing the bad situation created by the president and the managers who want applause. .
Beşiktaş Club President Ahmet Nur Çebi, who attended the International Football Economy Forum, made a speech at the event. Emphasizing that there is no such thing as clubs collapsing upon the question, President Cebi said, "They said to Süleyman Demirel, 'The state is sinking', 'The state will not sink.' Sports clubs do not sink. We should stop being burden. There was an approach that should not say 'I got wrecked'. They do not want us to talk about the past, they do not want to talk about the past. Naturally, they also took the past badly. We send the past back home by saying, "No one should talk about the past." We will talk about the past first. If we do not talk, we cannot find a solution. We bring volleyball players from Ukraine and pay 500 thousand Euros. "We are also hit by the branches outside. We print money and we finance it from football companies."
"WHEN WE NEEDED THE MOST EVERYTHING WAS REVERSE"
Çebi continued his words saying "There is an expense of 75 million TL, there is an income of 25 million for amateurs; there is a difference of 50 million".
"No interest, you cannot accept. There is only one thing that needs to be done. It is a great chance for Mr. President to be a President who values ​​sports. Let's thank the banks. If we live here, those banks gave us their support. They gave us their penny. Now this is over." We do not have the right to more. We will solve our work ourselves. State Highways has set up a team. Where do you give the money from the Highways. Banks are teaming up, they put the money from the Treasury. This inevitably pushes us to compete with them. What we ate was not enough, we borrow money on top of it, and the debts are charged with interest. The amateurs need the support of the state. This is beyond us. I also told our minister; 'Give us a loan, we will return it in 4-5 years.' Logic and mentality are correct. Athletes should pay tax. I wish this taxation would be postponed for 1 year in the pandemic. Support for amateurs should continue for 1 more year.
"THIS PERIOD IS NOT THE TIME TO BUILD CLUBS"
Criticizing UEFA's attitude during the pandemic period, Ahmet Nur Çebi said, "He could not get his money in April, he terminated it. He went to UEFA, UEFA said, 'You will give your money.' A letter came to us saying 'Pandemic is not considered as force majeure'. He said 'There is a pandemic'. The fact that some sports courts act like athletes' syndicates hurts. Who, where will they play sports and earn money where there is no sports club? I want to invite everyone to think well. This is not the time to beat up clubs. He said, "We are constantly trying to solve your financial problems, but it does not end." There is only one thing that everyone does: let me be the champion, applaud for the great president, no matter what those who come after me do whatever they do. "We have no choice but to put ourselves in order," he said.