Kerem Aktürkoğlu ignored the call of "Hello, I'm Emre," and signed for Galatasaray for Fatih Terim.
2 min read
At the beginning of the season, as it is known from the race of Fenerbahçe and Galatasaray, who went to war for Kerem Aktürkoğlu, the Yellow-Reds were victorious. Important details about the behind the scenes of this transfer were conveyed. The Fenerbahçe front, which made many phone calls with Kerem, could not convince the young wing player. Because Fatih Terim stepped in. Speaking with Fatih teacher, whom he admires, Kerem said 'yes' to Galatasaray. It was reported that the Galatasaray scout team had a big share in this transfer.
During the season, Fenerbahçe was the winner in the transfer wars, in which two arch rivals entered. but Kerem Aktürkoğluwinner at Galatasaraybehind the scenes of 's success Fatih Terim starred. The transfer story is as follows; 24 For Kerem, who makes a difference with his skills in Erzincanspor, Fenerbahçe and Galatasaray contact the representative of the player. The first offer is sent by Fenerbahçe.
"THERE IS BURAK YILMAZ FABRIC"
The Galatasaray scout team, which makes a detailed analysis of the player, gives the report 'Get it now'. The team watching Kerem says, "This kid has Burak Yilmaz fabric". A phone call is sent to the young football player from the Fenerbahçe front, but no agreement can be reached. Because in the meantime, Fatih Terim takes the stage. Kerem, who admires Terim, says 'yes' to Galatasaray after a short meeting. Terim also states that he will definitely give Kerem a chance … On the other hand, while these developments are taking place, some European teams also offer Kerem, but it does not change the player preference.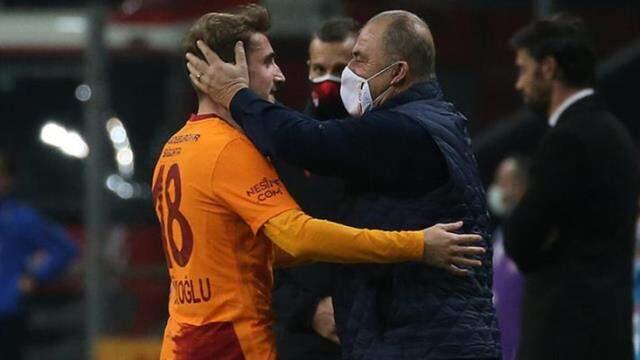 IMPROVEMENT IS ON THE AGENDA
Kerem, who earns an annual salary of around 800 thousand TL, dismissed the criticism of taking a hat-trick from the lower league in Göztepe, and showed off his fabric. The information that Yellow-Kırmızılılar is considering to make improvements to Kerem's wage was also shared.