KAP statement came from Beşiktaş! Compensation to be paid to Abdullah Avcı was astonished
2 min read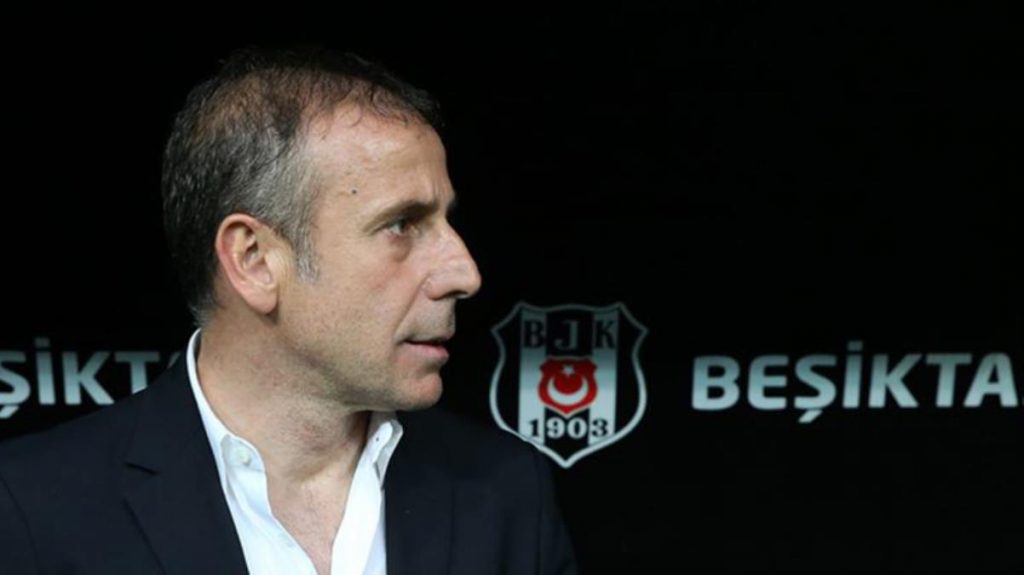 TFF Dispute Resolution Board announced its decision in the case between Beşiktaş and Abdullah Avcı. Beşiktaş announced on the Public Disclosure Platform that it was decided to pay its former coach, Abdullah Avcı, 17.340.000 TL in compensation for termination and 520.200 TL legal expenses.
Beşiktaş with former coach Abdullah Avci between the court resulted in favor of the experienced teacher. The TFF Dispute Resolution Board decided that Beşiktaş would pay 17.340.000 TL of termination compensation to Abdullah Avcı and 520.200 TL of legal expenses.
EXPLANATION FROM BEŞİKTAŞ
"According to the Conflict Resolution Board Decision notified to our company today, the determination of the unfairness of the termination filed by the former coach of our Football A Team, Mr. Abdullah Mucip Avcı, and the collection of the termination compensation and the legal expenses from our Company, by the Dispute Resolution Board; , with the acceptance of a lawsuit, the termination indemnity of 17.340.000 TL is taken from the defendant (our Company) with the legal interest to be charged until the actual payment date from 29.01.2020, and the legal expense of 520.200 TL is taken from the defendant and given to the plaintiff. It has been decided to. "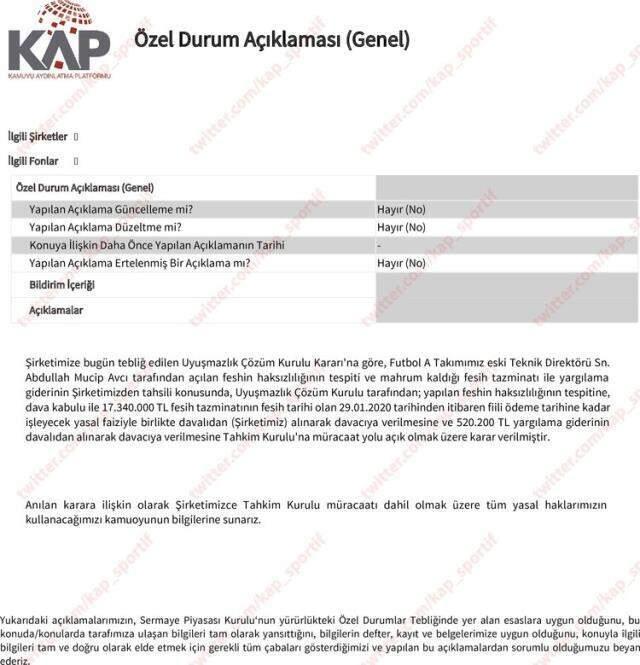 WHAT HAPPENED?
With Abdullah Avcı, who signed a 3-year contract for 12 million lira in 2019, the roads left on January 29, 2020. Stating that he can only get half a season fee from the club, Avcı made a request of 30 million lira. However, Avcı, who signed a contract with Trabzonspor, demanded the difference between his new club and the period when his contract with Beşiktaş coincided.
Hunter, stating that the FIFA instructions are valid in case of termination of his contract, and according to the said instruction, if the fee is below the fee given by the club that terminated the wage agreement in his new club, the difference, the club that sent him; In other words, in this case, Beşiktaş pays was among the news that he defended.
Hunter; Turkey Football Federation Dispute Resolution Board (NRF) referring to 17 million 340 thousand pounds compensation to handle the termination date of termination as from the date of January 25, 2020 had demanded decided charged with statutory interest.