Burak Yılmaz wants to see Dorukhan Toköz and Abdülkadir Ömür in Lille
1 min read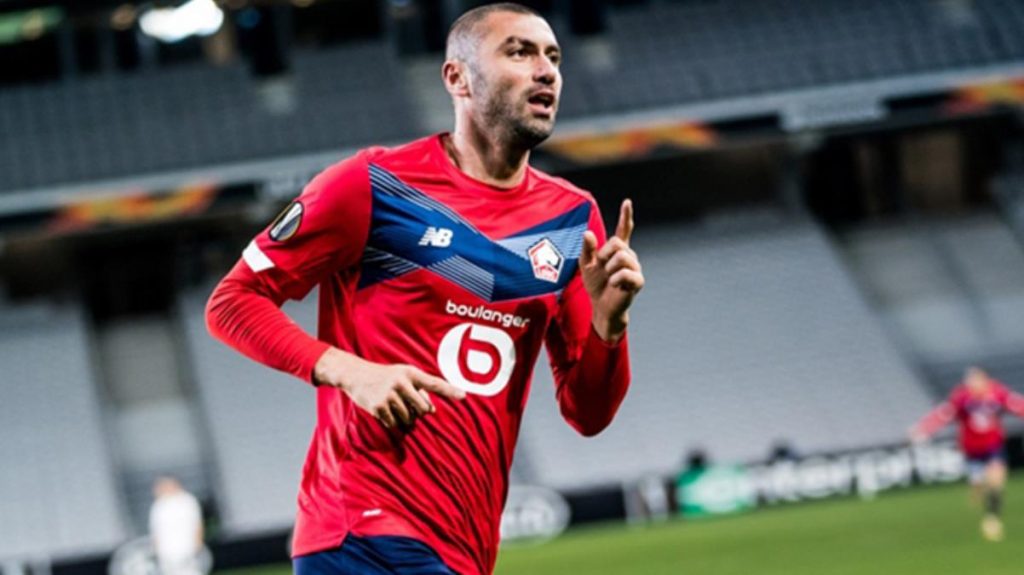 Burak Yılmaz, the striker of Lille, who walked to the championship in the French Ligue 1, made a statement to the French press. Experienced striker, "What did you want to bring players from Turkey?" Dorukhan Toköz and Abdülkadir Ömür answered the question.
National football player nicknamed 'The King' Burak Yilmaz, Littlewith his performance in Francecarries his team to the championship. Speaking to the French press, the striker made a call to the two Turkish stars of the Super League.
"WHY YOU ARE NOT GOING TO EUROPE?"
European scorer stating that the offer of the biggest clubs playing in Turkey, "I got big European offers from clubs but I decided to stay in Turkey. Galatasaray also playing Wesley Sneijder, asked me why I do not play outside Europe or abroad. Thereupon I also wanted to feel these feelings, "he said.
CALLED TO TWO TURKISH STARS
Burak Yilmaz, "What did you want to bring players in Turkey?" I wish Dorukhan Toköz and Abdülkadir Ömür come to the question. Especially Dorukhan's end of season contract is ending ".
"WE WANT TO BE A CHAMPION"
Finally, evaluating Lille's chance to win the championship in France Lique 1, the 35-year-old footballer said, "I want to be champion, we cannot hide this. We want to win against Montpellier, Lyon, Nice, Lens, Saint-Étienne and Angers. But we have to be patient and handle the matches one by one. Otherwise, we will not be successful "he said.