Juventus prepares to rewrite history – Last minute Italian Serie A news
1 min read
Merih Demiral, who played in Juventus, one of the Italian Serie A teams, got full marks from the authorities with her performance in the last match in Cagliari. The national star, who made a high-level game with his defense partner De Ligt, is also on the agenda of the Italian press …
CALCIOMERCATO
Drawing attention to the harmonious performance of Merih Demiral and De Ligt, the site titled "Juventus prepares to rewrite its history". While it was stated that the times of Juventus' defenders Barzagli, Bonucci and Chiellini, who have been playing together for years, are now over, it was noted that they were signaled that a new era would begin with Merih and De Ligt. It was reported that the two gave a good test despite taking a little time together.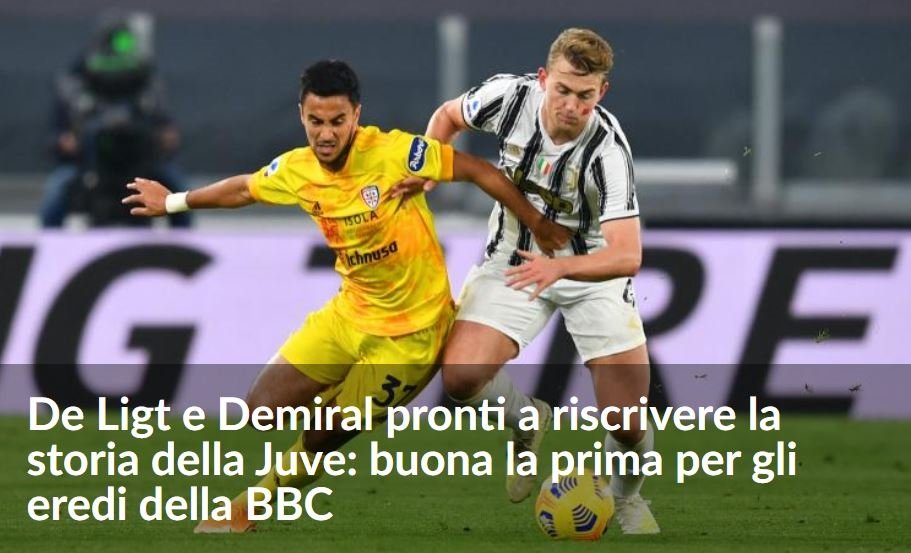 ILBIANCONERO
Ilbianconero, who praised Merih and De Ligt's performance, wrote that coach Pirlo should not be worried about Chiellini and Bonucci's absence, as Juventus' future defensive duo is Merih-De Ligt. It was pointed out that these two played a great role in the positive sense of the team's victory against Cagliari.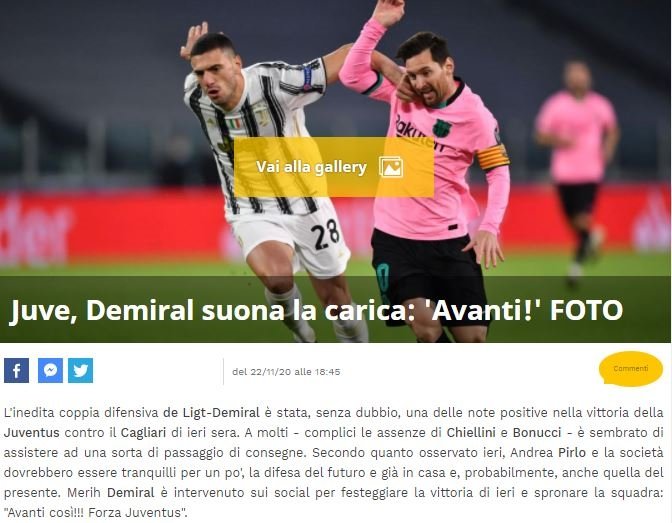 AREANAPOLI
Areanapoli, on the other hand, highlighted the words of his teacher Pirlo about the national star that adorned the headlines after the Cagliari match. Pirlo's words "Merih is not for sale" were given about Merih, about whom transfer allegations were made.