Fredrik Gulbrandsen Basaksehir, Turkey did teammates after tea service in Norway victory
1 min read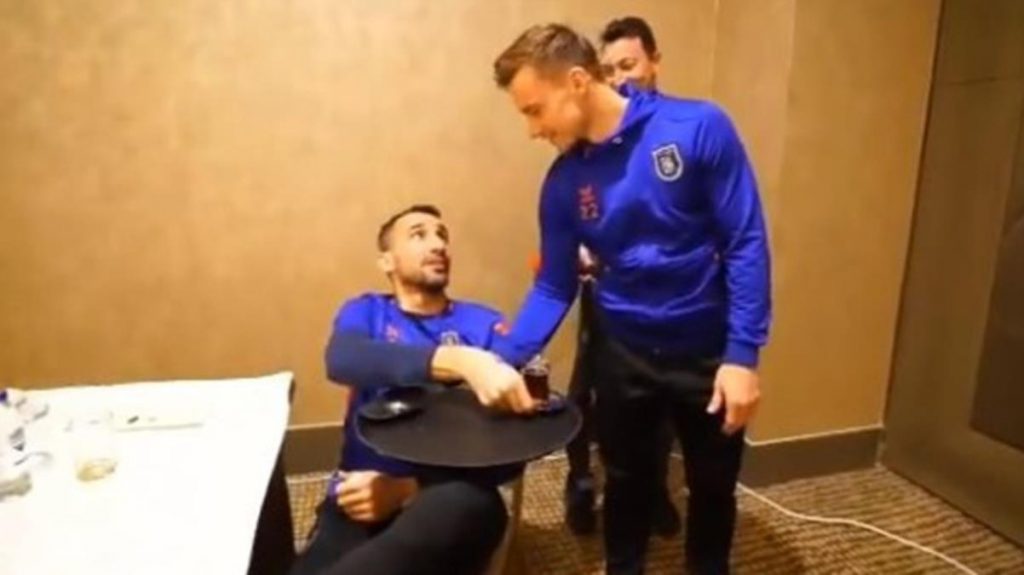 Turkey, the 2022 World Cup was a great start by winning the first two matches played in the qualifying group. The A National Team, which passed the Netherlands with 4-2 and Norway with 3-0, has already shown that it is one of the ambitious teams of the tournament. Medipol Başakşehir's Norwegian star Fredrik Gulbrandsen lost a claim yesterday evening in the match where the crescent-stars beat. The Norwegian, who made a bet with his friend Berkay Özcan from the orange-navy team, distributed tea to the whole team after his defeat.
Making a great start to the 2022 World Cup Group Qualifiers with the Dutch victory Turkey, last night too NorwayHe defeated.
DISTRIBUTED TEA TO ALL TEAMS
Berkay Özcan and Norwegian teammate Fredrik Gulbrandsen, wearing the Medipol Başakşehir shirt, made a bet before the match that the A National Team beat Norway 3-0. Turkey won the match by losing the claim Gulbrandsen, tea and food was distributed to all teams. The moments when the color images appeared, Başakşehir's official account shared on social media.