Football player Mahir Tahirler who died in Izmir earthquake is not forgotten
3 min read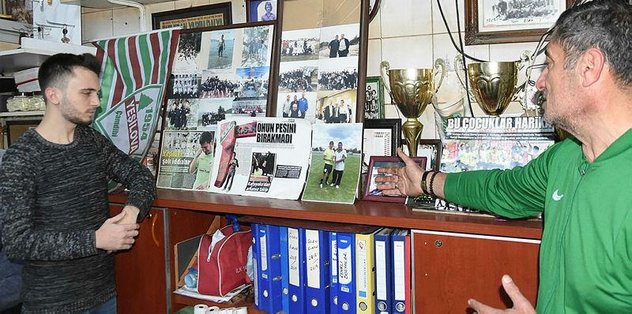 Yeşilovaspor, the former club of the Regional Amateur League, where Malik Tahirler has grown in his infrastructure since his childhood and transferred to the 1st League team Karşıyaka in 2011 and became a professional, created a commemoration corner for the unfortunate player. Old photographs of the football player and newspaper reports were hung in the corner of the clubhouse, which was created in the section where Malik Tahirler won the trophies when he played in the team.
The unfortunate football player, who was taken out of the wreckage of the Doğanlar Apartment in Bayraklı, surrounded by his mother Nazmiye Doğrayan, who died during the earthquake, and who was buried next to his mother and other earthquake victims in Hacılarkırı Cemetery after he lost his life for 28 days.
Metin Küçükoğul, one of his former coaches who stated that he was the son of Yeşilova, said, "He grew up in our hands. Even though he was transferred to various teams, he never missed Yeşilova's matches when he was in Izmir. His devotion to Yeşilova was great. He was very friendly and loyal. We are not our footballers. we saw it like our children, "he said.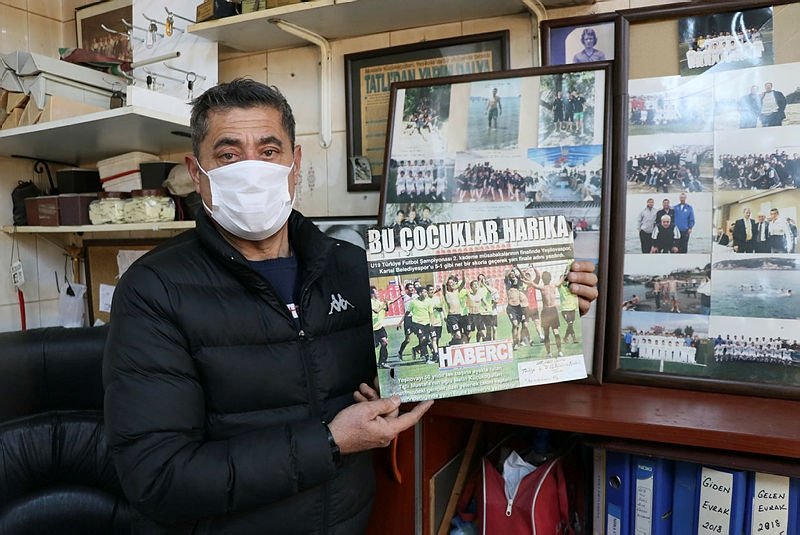 WE WILL MAKE A TOURNAMENT ON BEHALF OF
Stating that they will never forget Malik Tahirler and will do their best to keep his memory alive, Metin Küçükoğulları said, "He was removed from the wreckage in 4-5 hours. He was with his mother. He was reached as his mother died. But he was even at first moments. Doctors made great efforts there. Oxygen was given. We were very hopeful. It was giving a voice until it came out of the wreckage. Necessary interventions were made in the hospital too. Although it went very well, its values ​​deteriorated later. I had the chance to see him in intensive care. His eyes were open, he was in himself. Malik had a special place in Yeşilova Sports Club. We had already made an album of his photos. We will not forget Malik, we will not forget him. We will do our best to remember him. We will remember him on the days of commemoration. On behalf of the Football Federation, we will hold a tournament, "he said.
THEY WERE PHOTOS IN THE CABINET
His nephew Koray Çavuşoğlu, who said that his photographs and newspaper news were hung in his uncle's room, thanked Yeşilovaspor for the memorial corner. "I would like to thank Metih teacher, Yeşilova community," said Çavuşoğlu. Unfortunately, we could not reach those photos under the rubble. I was the first from our family to go to the wreckage area. I got there 10 minutes after the earthquake happened. " said.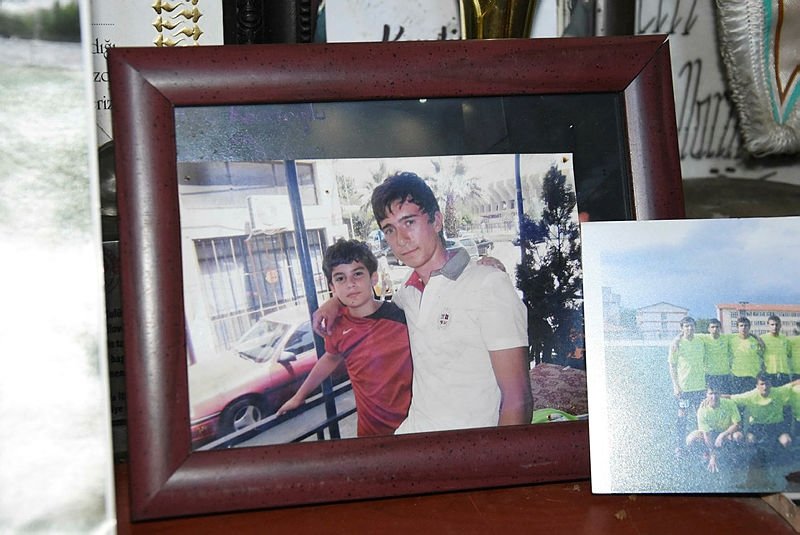 The nephew of the unfortunate footballer said, "He was clinging to my grandmother. His consciousness was clear from the first moment. He was talking even when he was under the rubble. He even explained how the earthquake was when he went to the first emergency room. But even in the first moments, the anesthesiologist told us that his condition was serious and that he was constantly getting blood supplements. He wanted to do an operation to solve the problem. If my uncle could bear it, 2-3 more surgeries would have been done. Doctors said that it was a simple operation in the first operation but they did not know what they would encounter. He was unconscious for 4 days until he died. May Allah be pleased with the doctors in the hospital a thousand times. We will keep his memory alive, "he said.