Fight in the Kosovo National Team! Vedat Muriqi went crazy – breaking football news
1 min read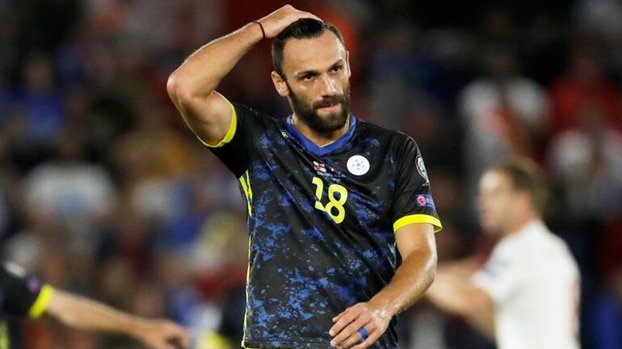 The sad image of the star football player, who was spoken to have had a hard time in his career because he could not keep up with his new team for a long time, started to reflect on the field.
It is said that Vedat Muriqi, who has become the target of the criticism arrows of the Italian press, is also upset.
Contrary to his performance in Lazio, the striker who scored two national goals in the Kosovo National Team, however, drew attention with his nervous movements.
ENTERED TOGETHER WITH A TEAM
In the news in the Kosovo press, Muriqi fought with his teammate Edon Zhegrova in the match in which Kosovo beat Moldova 1-0.
"WHY YOU DON'T SEE ME?"
Veday Muriqi walked over Zhegrova, the team member who did not pass him in suitable positions, and said, 'Why don't you see me? I'm empty, why don't you pass me? ' It was claimed that he shouted.
TEAM FRIENDS AVOIDED
It was noted that the Kosovar striker got quite angry with his teammate Zhegrova and other teammates who intervened prevented a possible big fight.
CONTINUED WITH ITS RESPONSE
Although his teammates prevented the fight, it was claimed that Vedat Muriqi did not calm down and made additional arm movements in an angry way while turning and walking.