Caner Erkin, who apologized to Erol Bulut, will start training with the team this week
1 min read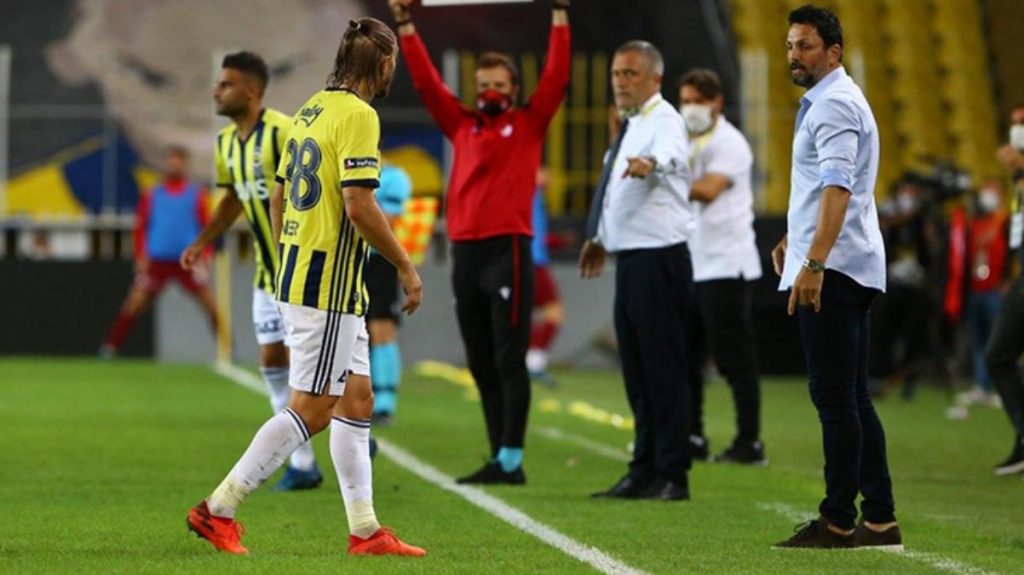 Fenerbahçe lost 1-0 in Kadıköy in the last moments of Göztepe match. Caner Erkin manager for being removed from the game Erol BulutHe reacted to him with gestures. Erol Hodja came together with President Ali Koç and Sports Director Emre Belözoğlu after Caner's attitude, who had similar actions in the past.
TEAM IS FOCUSED
As a result of this meeting, it was decided to exclude the national football player from the squad prior to Trabzonspor's displacement. After the victory against the Black Sea representative, it was decided that Caner will train alone, apart from the A Team. In this way, the management wanted to both intimidate the team and point out that Bulut is behind it. After the Antalyaspor fight, it was learned that he understood the mistake of the national football player who was not in the Konyaspor match tonight and he apologized to the coach Erol.
EMRE BELÖZOĞLU MELTED ICE
It was learned that Belözoğlu stepped in at this point, and after the Konya match, the experienced left-back would start training with the team again. However, Erol Bulut will again decide whether the star player will be recruited against Gençlerbirliği. It was stated that both the management and the technical team will show the same attitude in possible similar actions in order to keep the discipline in the next period.
(Fanatic)