This is how the French press saw the Paris Saint-Germain-Başakşehir match! Historical scandal in Paris
2 min read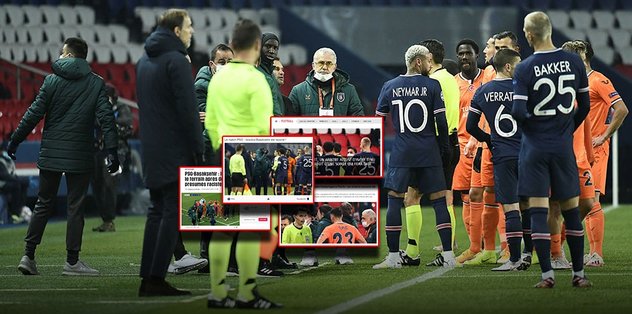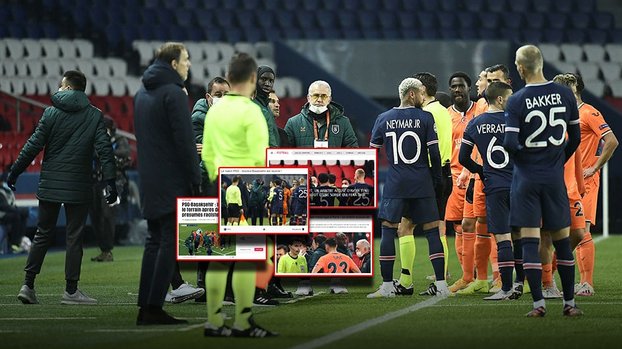 In the 6th week of the UEFA Champions League Group H, in the Paris Saint-Germain (PSG) -Medipol Başakşehir match, the fourth referee made a racist statement to assistant coach Pierre Webo, and the players of both teams left the field.
After this incident, many football players and clubs supported Webo by sharing anti-racist messages on social media.
The match, which was postponed by UEFA to Wednesday, December 9, had a wide response in the French press. Here are those titles thrown …
THE TEAM
L'Equipe, the leading French sports newspaper, asked Pierre Webo's "Why did you say 'Negro'?" carried his words to the headline.
THE FIGARO
Le Figaro, one of the political newspapers of France, used the headline "PSG-Başakşehir was postponed. A referee was accused of using racist expressions … Summary of a night that will be a turning point".
MARKET FOOT
French football website Foot Mercato, while titling "PSG-Başakşehir match was postponed", presented a wide range of news about what happened in the match.
LIBERATION
The country's famous political newspaper Liberation announced the events of the match to its readers with the headline "Players left the field after the racist statements of the referee".
WEST FRANCE
Ouest-France from the French press titled "Historical scandal in Paris! A referee accused of using racist statements" for what happened on the night of the event.
THE PARISIAN
Le Parisien, one of the famous newspapers of Paris, was one of the media that gave wide coverage to the match. The site made the headlines of the French Sports Minister Maracineanu's words "The strong thing is that both teams are off the field". Minister Maracineanu expressed that he liked the PSG's support for Başakşehir's racist response.
RMC SPORT
RMC Sport, the famous sports site of France, highlighted the reaction of Demba Ba and Mbappe to the referee and used the expressions "Demba Ba and Mbappe's exemplary attitude for stopping the match".