Striking statements from Şenol Güneş I came to the end of my football life.
6 min read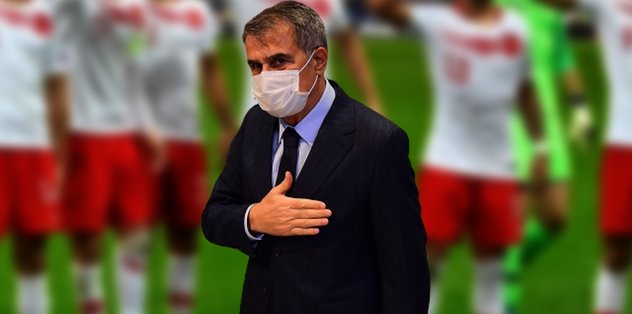 The "Last Away" program, which commemorates the football players, coach and bus driver of Samsunspor, who died as a result of an accident while going to Malatya on 20 January 1989, was performed live on Youtube by Samsun Metropolitan Municipality TV (SBBTV).
Şenol Güneş, who was connected live to the program moderated by Erdoğan Arıkan, made important statements about Turkish football and the process.
Talent Muzaffer Badalıoğl of Zoran Tomic, Mete assigned, Technical Director Nuri Asan and the bus driver Asim Ozkan won that killed 32 in statements about the anniversary of Turkey coach Senol Gunes, "Accident day we were going to the displacement. After the accident, the Many people who played in Samsunspor that day were my teammates before. Thanks to the head of the whole sports community. The good side is that this pain is embraced and they are united around Samsun, with the first step of Mustafa Kemal Atatürk on 19 May 1919. Samsun is also a big city in sports. It also had very good players in our time. It is a city that can produce and race. In my opinion, it is not just a city that should be in the Super League, but a city that has the potential to participate in European trophies. The community is also suitable for this. The community also has problems, just like Trabzon. There may be times when fights with each other on issues, and when thinking about small things rather than the big goal, the main goal is missed. A new vision is drawn as a city of success and failure. Ertuğrul Sağlam has experience, he is a teacher who lived in Samsun and won the Super League championship. Some things went very well. This shows that the sanity has. I wish them success too, "he said.
"FOR ME, I DO NOT CARE AT ALL IF THE FOREIGN PLAYER IS FREE"
Referring to the number of foreign players who are always on the agenda, Şenol Güneş said, "We have an opinion about Turkish football. Since I am a National Team coach, I get into the environment of a little discussion in the understanding of clubs. I will evaluate them later. There are many issues such as competition and reserve league. There is a problem in the connection between the structure of the club and the federation. We are only talking about the number of foreign players. A 11, 14, 16. This is a lot of fluctuation. We will all put it forward. Not just by saying it. We made a lot of preparations on this subject. There are those who provoke and use it that way. For me, I don't care if the foreign actor is free now, because my staff will carry me for 5 years. At the moment, some clubs have to play young players economically. He is in their favor. I suck, 'don't take strangers.' Take a stranger, but it looks like, 'You have a lot of money, you buy 10 T-shirts, you wear 1 of them.' If your money is low, you will look and examine when you buy that shirt.You do not pay 50-10 TL, you pay 3-5 million. Today, take the state out of nothing. Some presidents give it. But they do not have to give it, use it when necessary. Or give the money, the club will borrow money, the president's money will go. "Even if you get success, the money spent will not come. The numbers are rising and that money is not coming back," he said.
"I ALREADY COME TO THE END OF MY FOOTBALL LIFE"
Emphasizing that football has come to the end of his life and that he is making efforts for the development of Turkish football, Güneş said, "I have already reached the end of my football life. We came to a place in 50 years. Let's not wait 50 years for what we talked about. Let's do it together as soon as possible. Because every player produced in Samsun, but you will also buy foreigners if needed. But his return should return to you economically. He should not sink you. If you borrow money from a foreigner and even give him money for years and even your points will be deleted, then it's a sin. Let the clubs be our governments with a little more responsibility. Let the state support this, the municipalities also support it. The world is also supported. Bayern is also supported. It goes with a budget of 350 million Euros. We go with a minus budget. We say "we will race" with Bayern. How will you race Bayern Munich? Let's be champion with the players we bought from Europe for 3-5 million, and be successful in Europe with the players we recruit. Ordinary teams in Europe buy 15 million EuroW players to prepare and sell them. Once it goes against the nature of things. That's why we will both produce and choose there. We will take the best of 3-5 foreigners. It could also be a brand. Atiba Hutcinson is worth less than 1 million Euros. He has been the best player of Beşiktaş for how many years. This has nothing to do with money. This is an event in itself. If something is thought for the development of Turkish football, there is no 'but'. We will share what we know, then we will work together and put it on top of it. "
"A NATIONAL TEAM CAN PLAY MATCH IN SAMSUN"
Referring to the fact that a National Team match can be played in Samsun, Şenol Güneş said:
"There have been some problems in football production in recent years. Trabzon, Samsun, Bursa. Bursa has made all the players Turkish, they are competing. But this year, I would definitely like it to appear next year. These are big cities, cities with potential. There were no fans in the first years. In my first years, I tried very hard to come to the hotel and come to the team. After a while, it came so much that we said, 'Don't come.' After a while, you will say him. He entered 19. He was caught in covide. Our Hope National Team came to Samsun and played a match. I hope we will play a National Team match in Samsun, if there is an opportunity.
YÜKSEL YILDIRIM: "I SPEND ABOUT 45-50 MILLION TL ON INFRASTRUCTURE IN THIS ECONOMIC DIFFICULTY"
Samsunspor Club President Yüksel Yıldırım, who stated that he did not stand back for the development of Turkish football and attaches great importance to the infrastructure even in difficult times, said, "Of course, we would love to host a National Team match. We want to have a little audience. Samsun fans also support the National Team. I spend about 45-50 million TL on infrastructure in this economic difficulty. Our Umit National Team also camped in our facilities for 15 days. They liked it very much. The facility is not fully finished. Hopefully when it is finished, we will invite you and our President to the opening. Samsun will evolve towards the vision of a club that exports players. We also have an infrastructure agreement with Belgium's Genk team. Now we are making an agreement with Redbull. We are also meeting with Sevilla. You will enjoy watching Samsun from afar 3-5 years later " found in the description.
The live broadcast on SBBTV also joined the player and former club president Emin Kar, former national football player and coach Oğuz Çetin, Samsunspor coach Ertuğrul Sağlam, former national football player Cüneyt Tanman and former national football player Ali Gültiken, who were injured in the accident 32 years ago. they reported.