National sportsman İbrahim Çolak is the European champion! – Last minute Other Sports news
1 min read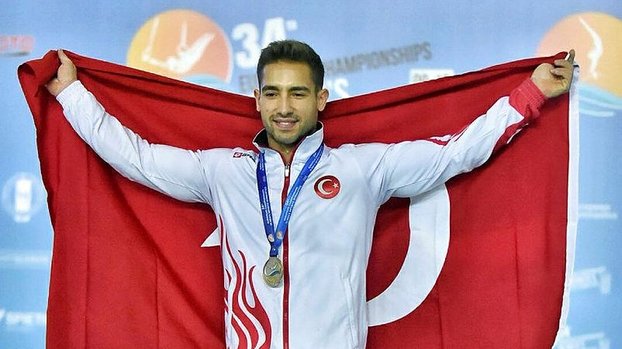 At the European Men's Artistic Gymnastics Championships, national athlete İbrahim Çolak won the gold medal in the ring tool.
İbrahim Çolak, who won the gold medal in the Artistic Gymnastics World Championship, achieved a first in the history of Turkish gymnastics. Çolak won a quota for Tokyo 2020 with this medal.
MINISTER KASAPOĞLU CELEBRATED
Youth and Sports Minister Dr. Mehmet Kasapoğlu congratulated İbrahim Çolak from his social media account.
Here is the post: "İbrahim Çolak continues to write history! I congratulate İbrahim Çolak, who won the gold medal in the European Men's Artistic Gymnastics Championships and raised our flag."
#TheColak continues to write history!

The one who raised our flag by winning a gold medal at the European Men's Artistic Gymnastics Championships @ Colakibrh95Congratulations to @🇹🇷👏🏼 pic.twitter.com/7cUXf9SLAy

– Dr. Mehmet Kasapoğlu (@Mehmet Kasapoglu) December 13, 2020