Napoli stadium's name changed to Diego Armando Maradona
1 min read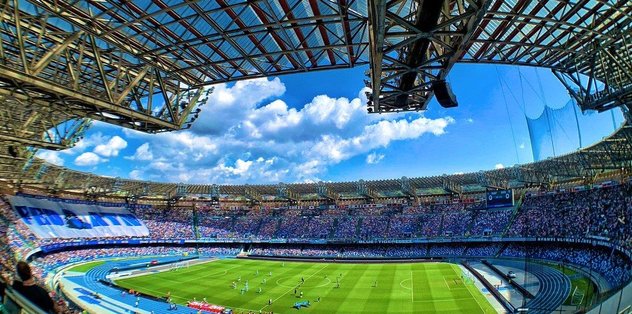 In a written statement from the Municipality of Naples, on the proposal of the Mayor of Naples Luigi De Magistris, the municipal government approved the renaming of San Paolo Stadium to Diego Armando Maradona.
"Napoli remembers Maradona as the greatest footballer of all time, who, for 7 years, won 2 league titles and other prestigious trophies for Napoli for 7 years, with his immense talent and spirit." expression was used.
Naples Municipality also granted Maradona honorary citizenship in 2017.
Thousands of fans gathered in front of the San Paolo Stadium to commemorate him in the city of Naples, where he was loved very much after Maradona died in his country Argentina on 26 November due to a heart attack. Some of the supporters who demanded that the stadium be named Maradona also hung a sign "Diego Armando Maradona Stadium" on the rails of the stadium.
Maradona played a major role in Napoli's 2 Serie A championships, 1 Italian Cup, 1 Italian Super Cup and 1 UEFA Cup victory.
Kaynak: AA