Last minute: Fenerbahce striker Samatta will not play in Beşiktaş derby!
1 min read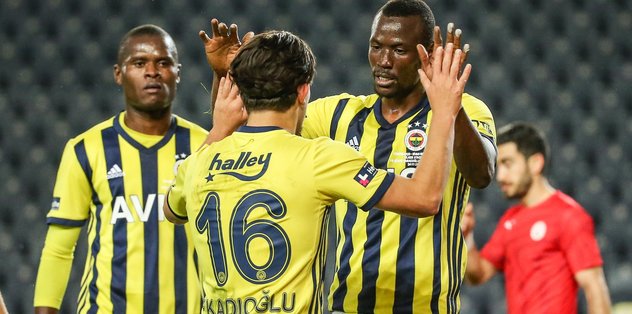 Ziraat Turkey Cup 4 round match in Sivas confronted with Fenerbahce FC, 4-0 victory devoted to the fight. Yellow and navy futolcu Samatta was injured after a blow in the match.
The details of Samatta's injury, who left his place to Kemal Ademi in the 60th minute, emerged.
Fenerbahçe club made the following statements in its official statement for the Tanzanian striker;
"In the MRI of Samatta, who was injured in his foot in yesterday's match, stretching in the left knee inner lateral ligament and strain in the joint capsule were detected.
The treatment of our player has been started. "
NOT IN BEŞİKTAŞ DERBIS
On the other hand, in the 10th week of the Super League, it was noted that Samatta could not take part in the derby where Fenerbahçe will play with Beşiktaş.