Kartal was wounded on the way to the championship! Beşiktaş drew 2-2 against Ankaragücü on the field
2 min read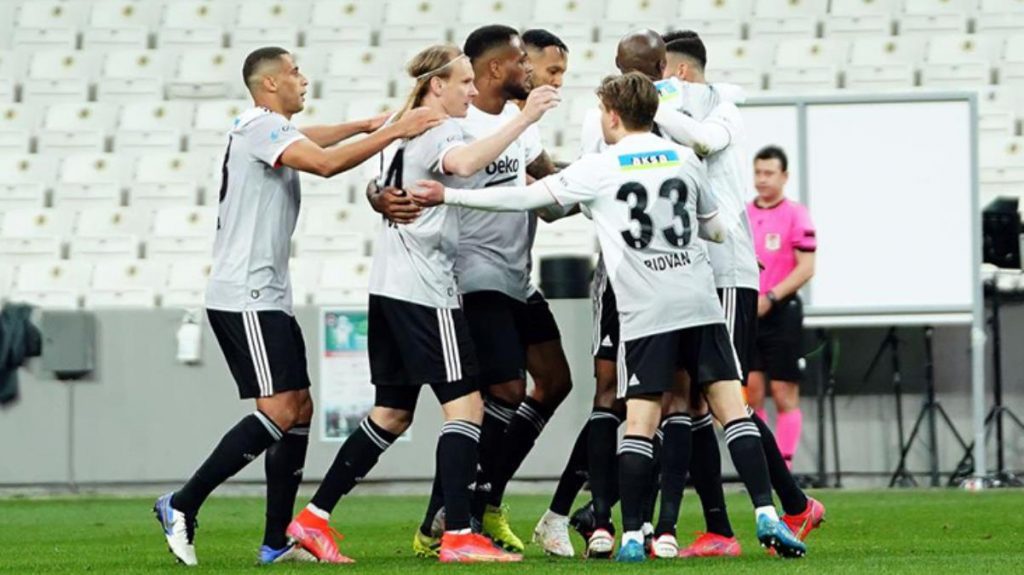 In the 35th week of the Super Toto Super League, Beşiktaş drew 2-2 against Ankaragücü on its field. Kartal was injured on the way to the summit in the match, which witnessed great excitement. All goals in the match came from Ankaragücü football players. In the 45th and 52nd minutes, Ante Kulusic sent the ball to their own net, while the capital team was 65 and 90 + 3. In the minute Joseph Paintsil scored from the penalty and caught the tie with the goals. With this result, Beşiktaş, the leader, increased the point difference between Fenerbahçe and its closest rival to 5.
Super Toto Super LeagueIn week 35 of Besiktas, in the field AnkaragucuHe came face to face with. While all of the goals scored in the match came from Ankaragücü footballers, Kartal suffered an unexpected loss at the summit.
2 GOALS FROM KULUSIC TO OWN CASTLE
45 + 4 goals that brought Beşiktaş superiority and in the 52nd minutes Kulusic scored with his own kicks. Ankaragücü's goals are 65th and 90 + 3. In minutes Paintsil got off the penalty. On the other hand, Kevin N'Koudou in Beşiktaş could not surpass goalkeeper Korcan in the penalty he used in the 5th minute.
POINTS DIFFERENCE 5 WITH FENERBAHÇE
After this result, Beşiktaş lost points after two consecutive matches, and increased the point difference to 5 with Fenerbahçe in the second place and took place at the top with 71 points. Unbeaten for 4 games, Ankaragücü made 37 points.
LIVE COMMENTS
FIRST HALF
Minute 4: N'Koudou takes the penalty kick. Korcan managed to fling the ball from the ground to the corner.
25 minutes: In these minutes, Beşiktaş is having difficulty approaching the opponent's penalty area. Ankaragücü manages to keep Beşiktaş away from its castle by closing the areas well.
Minutes 44: Hanging behind the defense with Josef's pass, Larin hit it from the right diagonal narrow angle. Korcan managed to trip the ball.
48 minutes: In the free kick that Ghezzal used towards the penalty area, Kulusic made a reverse kick, sending the ball into their nets.
SECOND HALF
Minute 51: In the middle of Rosier from the right wing, Kulusic made a reverse kick into the goal area and sent the ball to their net for the second time.
64 minutes: Using the penalty throw, Paintsil sent the goalkeeper Ersin to the opposite corner and sent the ball to the net.
Minutes 90 + 3: Paintsil took the penalty kick and hit the ball around the corner with a hard kick.