İrfan Can Kahveci sharing by Taylan Antalyalı excited Galatasaray fans
1 min read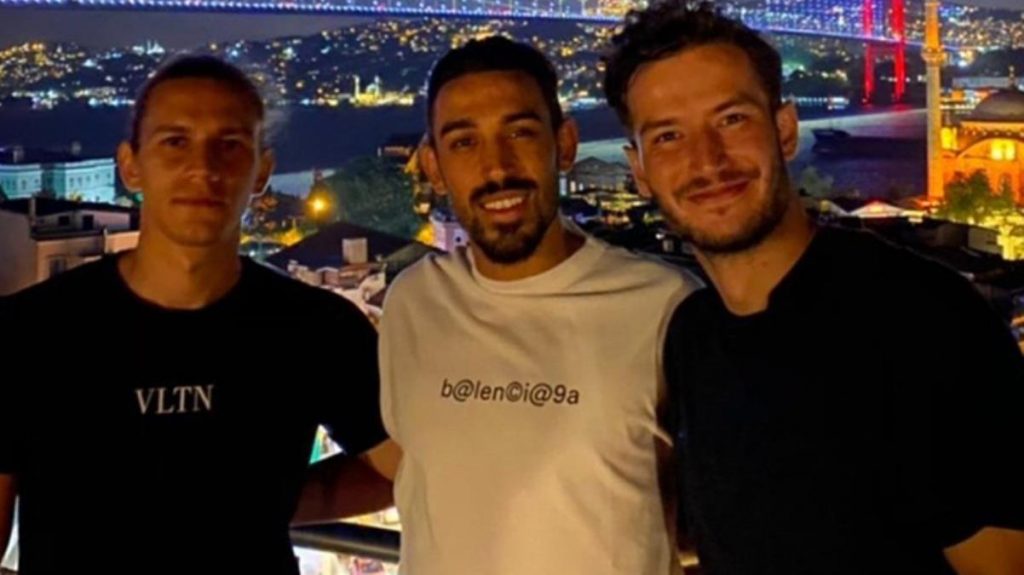 Galatasaray's star name, Taylan Antalyalı, shared his photo with İrfan Can Kahveci from Başakşehir, whose name was mentioned with the yellow-red team in the transfer. Taylan's move excited Galatasaray fans.
Galatasaray's half-time transfer period Basaksehirstar name of İrfan Can KahveciIt is claimed that he is trying to add to his staff. It is stated that the negotiations between the two clubs are continuing on an agreement basis and the transfer is likely to occur.
One of the most important reasons for this is that İrfan Can has an agreement with Galatasaray. The 25-year-old midfielder, who has an important place in Terim's plans, is also close friends with Taylan Antalyalı, Oğulcan Çağlayan and Emre Kılınç.
"LAST TO MEET"
While it was stated that the negotiations between the two teams were continuing, Galatasaraylı Taylan Antalyalı signed a surprise move.
The yellow-red football player shared the story of a user named Yasin Becek in his Instagram account, "Nearly enough to meet".