Ferencvaros Barcelona: 0-3 MATCH RESULT – SUMMARY – Last minute UEFA Champions League news
1 min read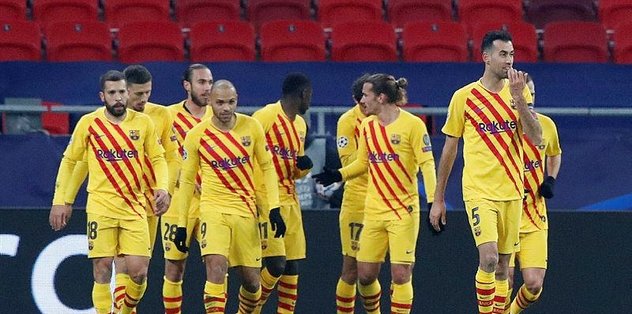 5th week matches in the UEFA Champions League ended with the matches played today.
Spanish giant Barcelona defeated Ferençvaros on the road 3-0 in the Champions League in the match that Messi did not play, and left the field with a win in the 5th game in the group.
The Catalan team's winning goals came with Griezmann in the 14th minute, Braithwaite in the 20th minute and Dembele from the penalty in the 28th minute.
After this result, Barcelona, ​​which won all 5 games in the group, rose to 15 points and made it 5 in the Champions League for the first time after 2002/03. With Ferençvaros, it was in the last place with 1 point.