Erol Bulut after Fenerbahçe – Yeni Malatyaspor match: I have not seen anything like this
2 min read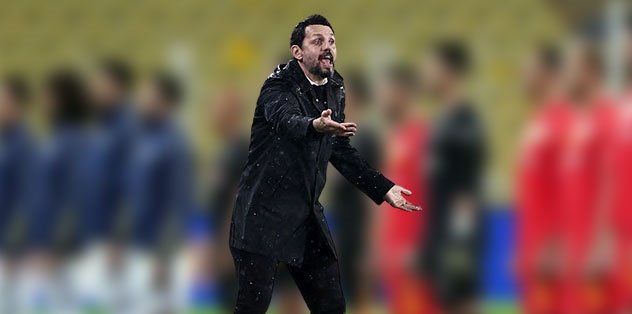 Fenerbahçe lost 3-0 to Yeni Malatyaspor and left the third game in a row for the first time in league history. After the shock defeat in the yellow-dark blue, coach Erol Bulut made a statement.
Erol Bulut, who started his words by saying "There is nothing to talk about", said, "There is nothing to talk about. I said before the match we worked, they will come with long balls. We could not win any long ball. They came 4-5 times and evaluated 3 of them. They gave rightly responsibility. That's why we can't win on the road and why can't we win at home. Frankly, we have to find a solution. We work differently inside, we don't work differently outside. We work out all the options, but our performance at home, we lost in 3 matches. The responsibility belongs to us. We are honest enough to solve this. "We have to be. There is a problem. We need to solve this problem as quickly as possible," he said.
"THERE IS A MENTAL PROBLEM"
Stating that they cannot reflect their game plans on the field, Erol Bulut said, "We have a game plan. How much can we reflect that plan on the field? We have serious problems in terms of defense. On the other hand, 3 out of 4 positions of the opponent scored. Beşiktaş comes 5 times. 4 goals. Malatya. It comes 4 times, 3 goals. I have not really seen such a thing. There is a mental problem. There is definitely something. Responsibility belongs to me, it belongs to us. We have to solve it quickly among ourselves, "he said.