Croatia Turkey: 79-62 MATCH RESULTS SUMMARY – Last minute Basketball Men's National news
2 min read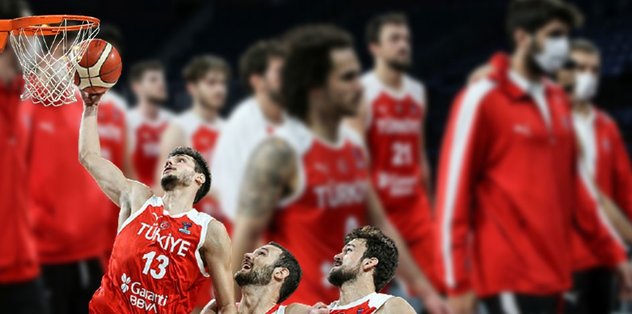 A National Men's Basketball Team lost to Croatia 79-62 in the 3rd week match of FIBA ​​2022 European Championship Qualification Group D.
While the crescent-star team lost their third game in the group with this result, Croatia continued its leadership by making 3 out of 3.
Croatia, which started the match well, went ahead 18-5 in the 8th minute with the points it scored with Sakic, Rogic and Bilan against the national team struggling in offense. Continuing to score from behind the three-point line with Kruslin and Rogic, Croatia finished the first period ahead 24-7.
Starting the second period with a 5-0 series, Croatia increased the 22-minute difference to 22 points (29-7). While trying to melt the difference with the baskets it found with the A National Team, Berkan Durmaz, Melih Mahmutoğlu and Buğrahan Tuncer, Croatia, which continued its effective struggle, went ahead 45-24 in the locker room.
Starting the second half of the match with a 9-0 series, the A National Team reduced the difference to 12 points (45-33) in the 23rd minute. While the moon-star team continued to score with Metecan Birsen, Croatia, which responded with Bilan and Prkacin, was ahead 57-43 in the last quarter.
The national team, which scored with Alperen Şengün and Melih Mahmutoğlu in the first part of the last period, reduced the difference to 10 points (59-49) in the 33rd minute. Continuing to score with the effective performance of Bilan and Sakic, Croatia maintained its 70-59 lead in the 39th minute. Croatia, which re-opened the gap in the remaining period, won the game 79-62.
The A National Team will play the fourth match in the group against the Netherlands on Sunday, November 29 at 17.00. On the same day, at 20:00, Croatia and Sweden will face each other.
Orhun Ene, the Head Coach of the A Men's National Team, said the following in the announcement after the match:
"We did not run back in the first quarter, we gave a meaninglessly easy score permission and we tried to close it for 3 periods. Then the pressure we made worked, we came to a position to become partners in the match, but it is not easy for the players to adapt. It is normal to lose the rhythm in the attack, but there is no defense like this.
Croatia is a good team. We got 30 points from Miro Bilan. This is unacceptable. We stopped the short ones well. They had good shorts, but we could defend them much better and their fast break.
We made such a start. Our next matches are more important to us now. We will be with the players a little more, we will work a little more. If match traffic allows, we'll do better if we spend a little more regular time with the players. After this match, we will see our mistakes and prepare for the Netherlands game without much thought. "