Ankara Keçiörengücü Akhisarspor: 6-0 MATCH RESULT – SUMMARY – Last minute TFF 1. League news
1 min read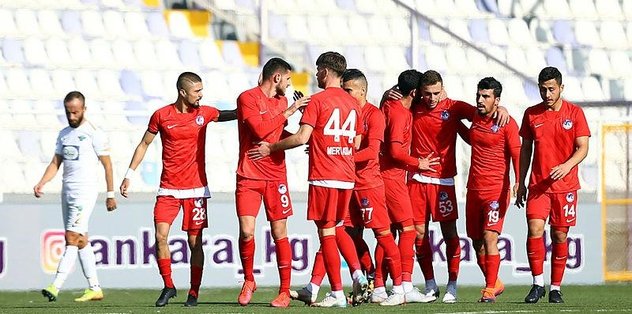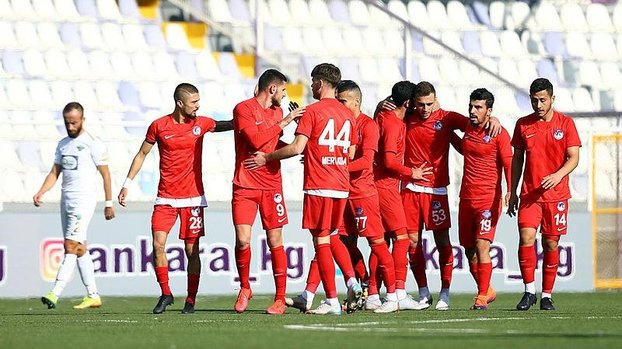 In the 10th week of TFF 1st League, Ankara Keçiörengücü hosted Akhisarspor at its home.
The match played at Keçiören Aktepe Stadium was completed with a 6-0 lead by Keçiörengücü.
The goals that brought the home team the victory; He came from Arb Manaj (2), Arb Manaj (2), Barış Alper Yılmaz and Joseph Dodoo.
Reaching 18 points with this result, Keçiörengücü placed 3rd in the league. Akhisarspor found its place in the 10th place with 13 points.
STAT: Aktepe
REFEREES: Arda Brothers, Esat Sancaktar, Furkan Ürün
ANKARA KEÇİÖRENGÜCÜ: Metin Uçar – Abdulkadir Korkut, Samet Akaydin (Min.57 Fatih Selimhan Solmaz), Mert Kula, Soner Gönül, Burak Aydın (Min.64 Erdal Öztürk), Uğur Utlu, İrfan Akgün (Min.76 Mustafa Ilır), Cem Ekinci, Barış Alper Yılmaz (Min.57 Dodoo), Manaj (Min.77 Kone)
AKHİSARSPOR: Lukac – Alperen Babacan, Musa Nizam, Göksu Mutlu (Min.46 Onurcan Güler), Rotman, Taha Yalçıner (Min. 83 Gökmen Aydoğdu), Vrsajevic, Kadir Keleş, Çekdar Orhan (Min. 74 Bora Yılmaz), Hadzic (Min. 46 Mert Efe Desert), Ali Kaan Güneren (Min. 89 Oğuzcan Kesgin)
GOALS: Min. 18 – Min. 33 Manaj, Min. 45 + 1 – Min. 82 Cem Ekinci, Min. 54 Barış Alper Yılmaz, Min. 80 Dodoo (Ankara Keçiörengücü)
YELLOW CARDS: Hadzic, Musa Nizam (Akhisarspor)