352nd appointment in Fenerbahçe – Beşiktaş derby! – Last minute Fenerbahce news
2 min read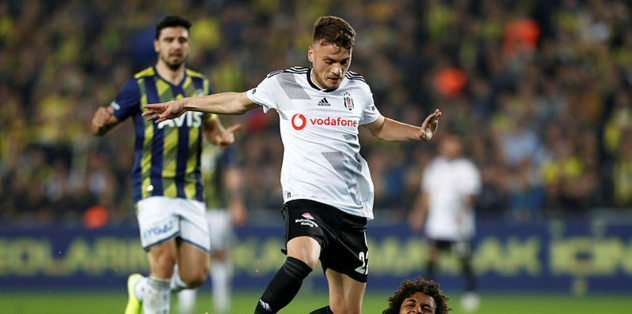 Fenerbahçe and Beşiktaş will face each other for the 352nd time in their Super League match on Sunday, November 29th.
Fenerbahçe and Beşiktaş, who will take the field in the derby match to be played at the Ülker Stadium at 19.00, have met 351 times before in their history.
In the 96-year competition between the two teams that started with Fenerbahçe's 4-0 victory on November 28, 1924, the yellow-dark blue are ahead of their opponent in terms of wins and goals.
In the remaining matches, Fenerbahçe won 133, Beşiktaş won 125, and in 93 matches, the sides could not win each other.
In the competition, Fenerbahçe's 485 goals, Beşiktaş responded with 443 goals.
LEAGUE MATCHES
Fenerbahçe and Beşiktaş have confronted 128 times in league matches organized since 1959.
In the remaining competitions in the league, Fenerbahçe won 47 and Beşiktaş 40 wins. 41 matches between these two teams ended in a draw.
Yellow-blue team responded to 144 goals in the league, black and whites with 143 goals.
THE LAST MATCH BESIKTAS'S
Black and white team won the last match in the competition between Fenerbahçe and Beşiktaş.
The match played at Vodafone Park in the 33rd week of the last season ended with Beşiktaş's 2-0 advantage.
Domagoj Vida and Gökhan Gönül scored the black and white goals.
BEŞİKTAŞ HAS WON 5 TIMES IN THE LAST 26 MATCHES
Beşiktaş is having difficulties in winning the last matches against Fenerbahçe, where it will be a guest tomorrow.
The black-and-white team was able to win only 5 of the last 26 derbies it played against its opponent.
Fenerbahce won 12 times in this period. In the said period, 9 matches between the two teams ended in a draw.