18-year-old goalkeeper Alemdar, tired of making a save, got worse when he ran out of power
2 min read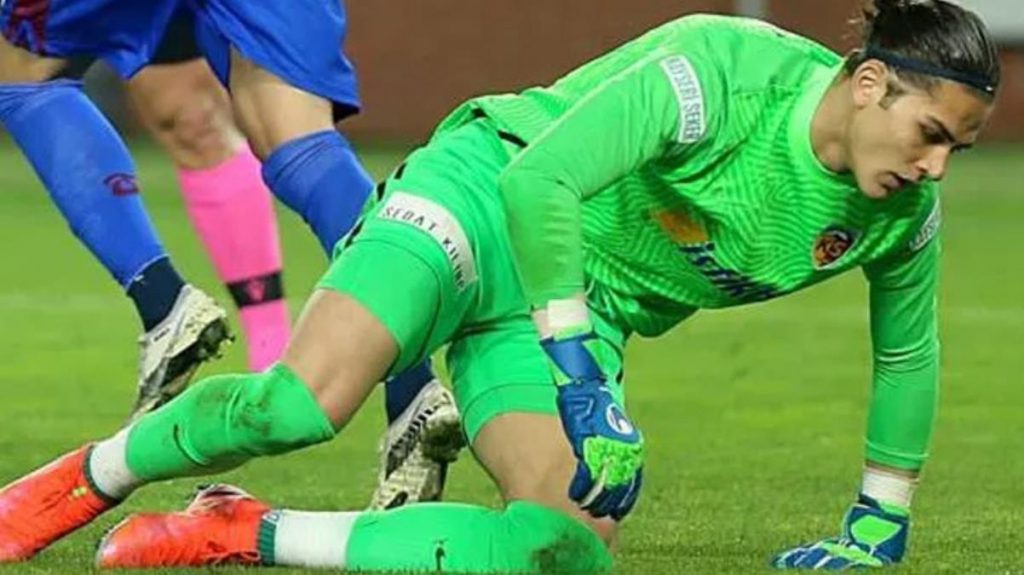 Dogan Alemdar, 18-year-old goalkeeper of Kayserispor, made statements after marking the Trabzonspor match. Alemdar, who made 10 saves in the match, fell weak after the last save. The young net keeper, who was congratulated by the Trabzonspor front, said, "Nobody has any power at the end of the match. I think my candy has fallen.
THE MOST SAVED MATCH
Kayserispor, which drew 1-1 on the road against Trabzonspor in the 33rd week of the Super League, was marked by the performance of goalkeeper Doğan Alemdar. The 18-year-old net keeper, who made 10 saves during the match and played the game with the most saved this season, spoke to the broadcaster's microphones after the match.
"UĞURCAN CONGRATULATIONS"
Trabzonspor goalkeeper Ugurcan Cakir'Saying that i himself congratulated Alemdar, "Very nice scoring to leave feeling here. An important point in the name of staying in the league. As uğurcan çakır I want to come to the best place. Uğurcan the EU's number one goalkeeper of Turkey. He Congratulations. 1 percentage point as a team we bought it, "he said.
"I think my sugar has dropped"
The young goalkeeper said that he was dizzy in his rescue in the last moments of the match and said, "I feel a little dizzy in the last rescue, I think my sugar has fallen. At the end of the match, nobody has any power. I threw myself to the ground and the referee blew the last whistle.