The image of Beşiktaş's Aboubakar at the funeral of his mother burned hearts!
1 min read
Beşiktaş's Cameroonian star Vincent Aboubakar bid farewell to his late mother on his last trip.
It was seen that Aboubakar's mother was unable to control her tears at the funeral.
Cameroon striker Vincent Aboubakar, who played in Beşiktaş, sent off his mother, Maobeal Alice Aboubakar, who passed away recently. It was seen that Aboubakar could not control her tears at the funeral.
He lost his life because he fell in the bathroom
Cameroon media claimed that the African striker's mother fell in the bathroom and, despite being urgently taken to the hospital, was unable to be saved and died. There was no statement from the hospital regarding the death of Aboubakar's mother.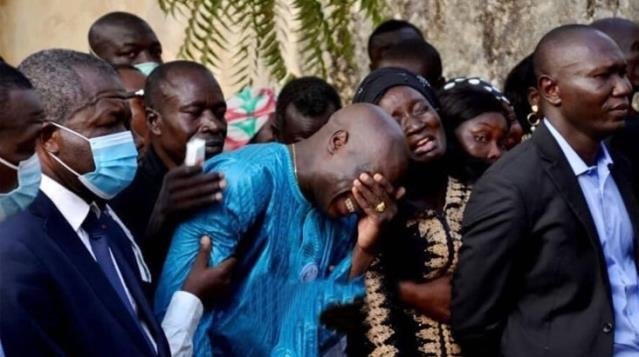 SERGEN YALÇIN ANNOUNCED THE DATE OF RETURN
Beşiktaş Coach Sergen Yalçın made statements about Aboubakar after the Kayserispor win. Yalçın, "Aboubakar is returning Tuesday, we will look into the situation." said.