Our A National Men's Volleyball Team did not set Bosnia and Herzegovina! – Last minute Volleyball news
1 min read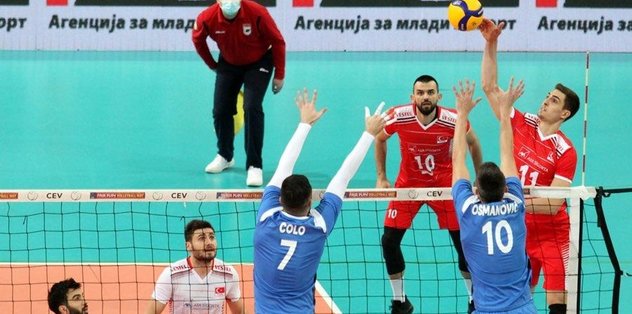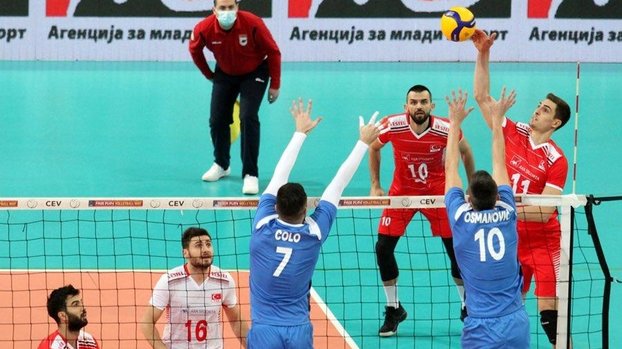 A National Men's Volleyball Team defeated Bosnia and Herzegovina 3-0 in its first match in the 2021 CEV European Championship qualifiers.
Burutay Subaşı played an important role in the victory with his 19-point performance in the national team. For the crescent-stars, Adis Lagumdzija scored 13 points, Yiğit Gülmezoğlu 12, Oğuzhan Karasu 5, Arslan Ekşi and Vahit Emre Savaş 4 each.
Included in the second set of the match, Arda Bostan wore the uniform of the A National Team for the first time.
Turkey, tomorrow will make his second Group C match at the home of Northern Macedonia. The match, which will be broadcast live from TRT Spor 2, will start at 20:00.
SALON: Boris Trajkovski
REFEREES: Alexandros Avramidis (Greece), Aleksandar Petrovic (Serbia)
BOSNIA AND HERZEGOVINA: Ivic, Bezdrop, Popovic, Osmanovic, Makas, Colo (Daminkovic, Mitrinovic, Fazlic, Zenovic, Mehmedovic, Merdanovic, Hadzic)
TURKEY: Oğuzhan Karasu, Arslan Ekşi, Burutay Subaşı, Vahit Emre Savaş, Adis Lagumdzija, Yiğit Gülmezoğlu (Burak Mert, Volkan Döne, Arda Bostan, Doğukan Ulu)
SETS: 15-25, 17-25, 18-25
TIME: 19, 21, 21 (61 minutes)