Galatasaray – Kayserispor: 1-1 | Watch the match highlights GS Kayseri
1 min read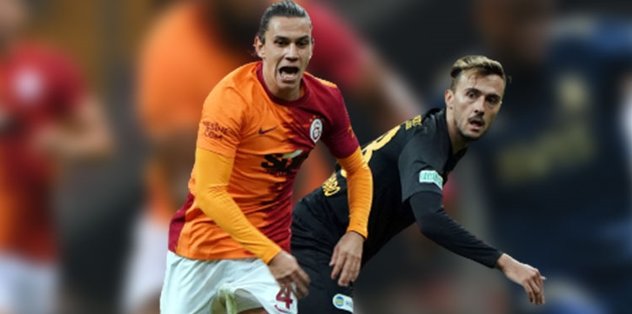 Galatasaray hosted Kayserispor at Türk Telekom Stadium in the closing match of the 9th week of the Super League. While the goals of the match came from Diagne and Campanharo, the match ended in a 1-1 equality.
The first goal of the match came from Mbaye Diagne in the 63rd minute. The goalkeeper took the goalkeeper İsmail Çipe in the penalty kick and put his team ahead 1-0.
When the minutes showed 71, Kayserispor ensured the equality with Gustavo Campanharo's stylish kick from outside the penalty area. The fight ended with a 1-1 equality.
KAYSERİ KIZARDI
On the other hand, in Kayserispor, Muğdat Çelik was punished with a red card after seeing a yellow card in the 48th and 62nd minutes and 10 people left his team.
With this result, Galatasaray increased its score to 17 and continued to rank 3rd in the league. Kayserispor found its place in the 18th place with 7 points.
Galatasaray will go to Çaykur Rizespor in the 10th week of the Super League. Kayserispor will face Fatih Karagümrük at his home.
MATCH NOTES (2nd HALF)
In the 55th minute, in the attack of Galatasaray from the left wing, Oğulcan Çağlayan put a foot on the ball sent by Emre Akbaba in front of six passes. Meşin round goalkeeper İsmail Çipe remained.
In the 61st minute, Linnes, Muğdat and Kayserispor remained on the ground after their fight in the penalty area. In the 62nd minute, after the warning from the Video Assistant Referee (VAR) system, the referee, who was watching the position, showed Turgut Doman the penalty point. He showed Muğdat first the second yellow card and then his red card.
Diagne, who used the penalty kick in the 63rd minute, sent the leather round and goalkeeper İsmail Çipe to separate corners: 1-0
In the 71st minute, Kayserispor caught a draw. He wanted to take away the middle that Aziz Behich made from the left wing with the Donk head. Galatasaray hit the ball falling in front of the penalty area very hard on the arrival of Campanharo, and went to the net from the round corner: 1-1.
In the 81st minute, Galatasaray approached his second goal. Diagne hit the head in the middle of Emre Kılınç's left wing. İsmail Çipe controlled the ball to his left in two moves.
The match was a 1-1 draw.