Wolverhampton-Tottenham: 1-1 MATCH RESULT-SUMMARY – Last minute English Premier League news
1 min read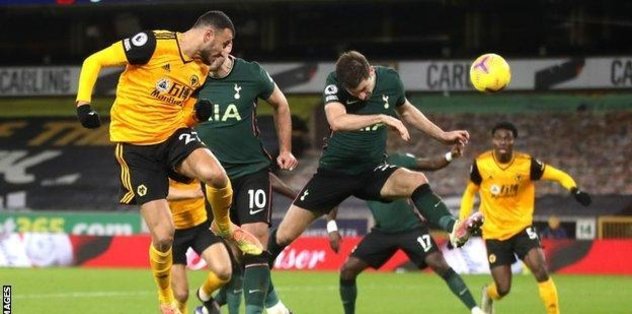 Tottenham faced Wolverhampton on the road in week 15 of the English Premier League. The fight played in Molineux Stadium ended 1-1 after mutual goals.
Totttenham took the lead with the goal scored by Ndombele in the 1st minute, while Saiss recorded Wolverhampton's draw number in the 86th minute after the corner. Tottenham failed to win after 4 years on the road to Wolverhampton.
After this result, Tottenham, who was longing for victory in 4 games, was 6 points behind the leader Liverpool with 26 points. Wolverhampton, on the other hand, increased to 21 points and settled in 11th place.
In the 16th week of the Premier League, Tottenham will face Fulham at home, while Wolverhampton will be the guest of Manchester United.