TFF 1. League: Bursaspor – Ümraniyespor: 1-3 | MATCH RESULT – SUMMARY – Last minute TFF 1. League news
2 min read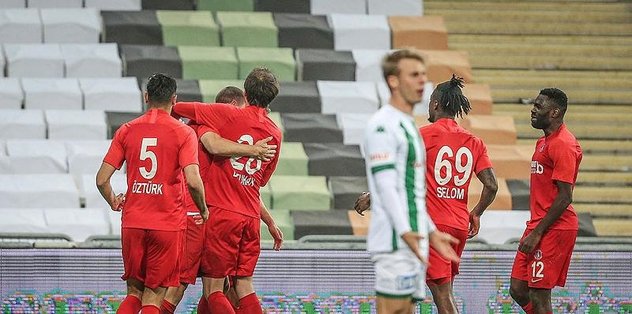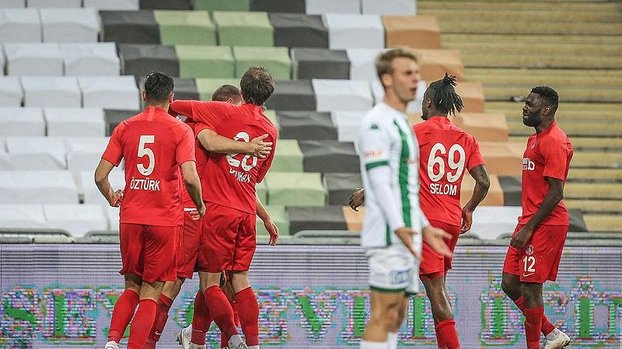 Bursaspor hosted Bereket Sigorta Ümraniyespor in the 12th week of TFF 1st League at Bursa Metropolitan Municipality Stadium.
While the guest team left the field with a 3-1 victory with the goals of Alim Öztürk, Tomislav Glumac and Moussa Sow, Emirhan Aydoğan scored the only goal of the Bursa team.
MINUTES OF THE MATCH
The first dangerous attack of the match, which started with speed, came from Bereket Sigorta Ümraniyespor. After Zivkovic's head kick to the ball sent to the penalty area from the left wing, the goalkeeper checked the leather circle over Ataberk.
The visiting team got very close to the goal in the 39th minute. Gomis entered the penalty area and transferred his pass to Mayi, who was ready ahead of the arc, and Ataberk, the goalkeeper, barely cornered the ball from the point that saw the castle from the front.
Berket Sigorta Ümraniyespor got ahead with the goal it scored in the 45 + 1 minute. In the corner kick used by Alaaddin Okumuş, Alim Öztürk, who was ready for the ball, which no one could interfere with on the front pole, made a head kick at the mouth of the castle and met with round leather nets: 0-1.
The visiting team approached the goal at the beginning of the second half. In the attack that developed in the 49th minute, Ataberk, the goalkeeper Ataberk, touched the ball at the mouth of the goal, while Ataberk saved this ball and prevented the danger.
Bereket Sigorta Ümraniyespor increased the difference to 2. In the 51st minute, Zivkovic, who was faced with the goalkeeper with the ball thrown behind the defense in the rapid guest team attack in the 51st minute, hit the goalkeeper Ataberk with his last intervention and the ball was cornered. In the 52nd minute, after the corner kick used by Alaaddin Okumuş, Tomislav Glumac sent the ball to the net with a head kick: 0-2.
Bursaspor, who wanted to increase the pressure on the rival castle, approached the goal in the 63rd minute. In the penalty area, goalkeeper Ahmet Eyüp got the ball from Ali Akman's left cross to the close pole.
In the free kick used by Alaaddin Okumuş near the penalty area line, goalkeeper Ataberk caught the ball to his left.
Bursaspor found the goal. In the 77th minute, Emirhan Aydoğan hit the net after the free kick he used near the penalty area: 1-2.
In the 82nd minute, Moussa Sow, who hung behind the defense with the pass of Okan Derici, sent the ball to the empty nets by passing goalkeeper Ataberk: 1-3.
The match finished in this score.