New Year's message from Beşiktaş President Ahmet Nur Çebi – Last minute Beşiktaş news
2 min read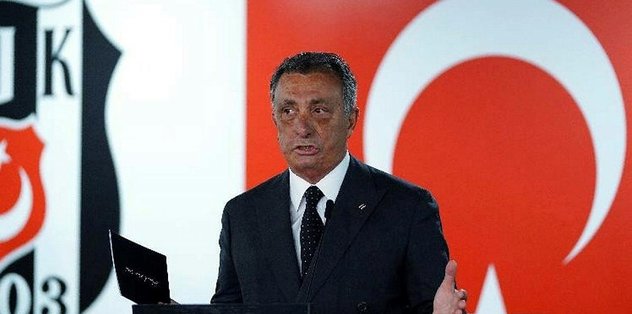 Beşiktaş Club President Ahmet Nur Çebi stated that he believes that 2021 will be a year when they reach their goals in sports and financial terms.
In the new year message on the website of the black and white club, President Çebi stated that a very difficult year has passed for humanity due to the new type of coronavirus (Kovid-19) epidemic.
Stating that he believes that the epidemic will end as soon as possible with the extraordinary efforts of scientists and humanity's desire to live, Ahmet Nur Çebi said, "We are also giving an important test as a country under these conditions. We aim to overcome it somehow. " used the expressions.
Drawing attention to the importance of the solidarity environment in the black and white club despite the extraordinary conditions caused by the epidemic, Mayor Çebi continued his words as follows:
"We witnessed that our fan associations embraced these efforts. Our 'Let Me Leave You' campaign started in such a difficult period. The campaign was very valuable financially, but the unity and loyalty to our Beşiktaş were invaluable. And I sincerely thank everyone who took part in the organization of this historic campaign. Despite the decrease in many of our revenues due to the pandemic, we continue to pursue the future rather than save the day and to make our investments without compromising Beşiktaş's peak goal. "
Wishing 2021 to bring health, peace and tranquility, Ahmet Nur Çebi said:
"We have created a good football organization with the superior efforts of our coach Sergen Yalçın and his team, who was trained in Beşiktaş. we seek to establish structure. developments in Basketball in our branches is a good example of this. which is very important for the future of Besiktas is necessary to support our amateur branches hand in hand all Beşiktaşlılar for our efforts. Taraftarının, management, athletes, members and the community with a whole after Turkey There is no power to stop Beşiktaş, which is the most established institution of Turkey. The trust given to us by this consciousness is above everything else. We sincerely believe that 2021 will be a year when we meet with our fans again and reach our goals both financially and sportively. "