Manchester City Brighton Match Results 1-0 Manchester City Brighton
1 min read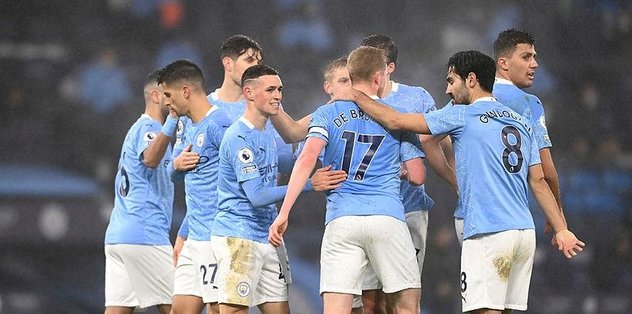 Excitement continues in the English Premier League. In the 18th week match, he shared his trump card with Manchester City. Manchester City won the game 1-0 at the Etihad Stadium and won 3 points. City's only goal came from Phil Foden in the 44th minute with De Bruyne's assist in the last moments of the first half.
90 + 2'DE PENALTY KAÇTI!
Manchester City 90 + 2. minute to take advantage of Sterling's foot penalty kick.
With this result, City increased its score to 32 and came to 3rd place despite the lack of match. Brighton, on the other hand, was 17th, 1 place above the relegation line with 14 points.
Manchester City will face Crystal Palace in week 19 of the Premier League. Brighton will go to Leeds United away in the same week.