Last minute: The sharing by Mesut Özil that excited Fenerbahçe fans! FB transfer news
1 min read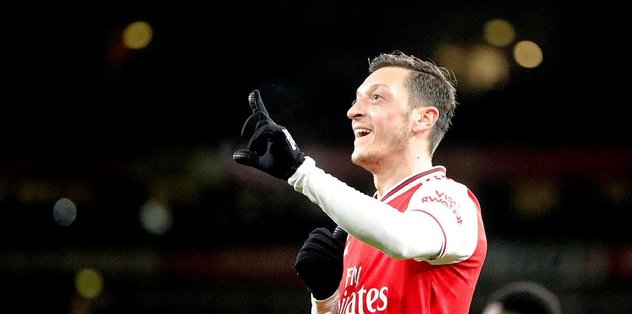 Mesut Özil, who was excluded from the squad at Arsenal and whose name is frequently referred to as Fenerbahçe, excited the yellow-dark blue people with his share.
The German star of Turkish origin shared a photo taken in Istanbul and wrote "This city …" in his post on his social media account.
While this sharing of Mesut was showered with thousands of likes and comments in a short time, the yellow-dark blue fans called the star number 10 to 'come to Fenerbahçe'.
Mesut Özil's contract with Arsenal, whose name is also known with the USA League teams apart from Fenerbahçe, will expire in the summer of 2021.
Here is the post:
This city … 🙌🏼🇹🇷 #throwback #Istanbul pic.twitter.com/6gani0scjL

— Mesut Özil (@ MesutOzil1088) January 5, 2021
COMMENTS FROM SOKRATIS!
An interesting comment came from his teammate Sokratis, whose name is known as Fenerbahçe, to Mesut Özil's sharing of Istanbul. The Greek stopper commented on Mesut's photo using a blink emoji. This answer of Sokratis increased the excitement of Fenerbahçe fans one more time. Sokratis's answer received thousands of likes and comments from yellow-dark blue fans.
Here is that interpretation of Socratis: