Last minute: Samatta's 104-day longing is over! Fenerbahce news
2 min read
Fenerbahce in the Tanzanian striker Mbwana Samata, broke the silence in the face of the 104-day Turkey Cup match Kasimpasa.
Kasimpasa played with Fenerbahce Turkey Cup last 16 round match in yellow and dark blue in the striker Mbwana Samata, shook the nets after 104 days. In the 51st minute of the match, the Tanzanian striker, who met with the ball in the penalty area in the free kick used by Caner from the right, recorded the goal that put his team ahead 1-0 with a head kick. Samatta scored 2 goals in the Fatih Karagümrük struggle played in the 4th week of the Super League, but could not score in the next 5 weeks. While the 28-year-old football player stayed away from the fields for 34 days due to a knee injury, he could not play in 7 games.
Tanzanian players, returning to the field in the Super League week 16 match Kasimpasa, noted across the 104 days after the first goal struggle in Turkey Cup Kasimpasa. Samatta gave its place to Ozan Tufan in the 69th minute of the match.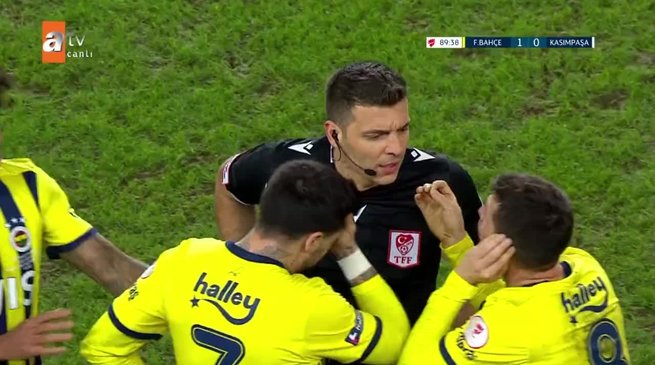 HARUN FOR THE FIRST TIME, LEMOS ON THE FIELD AFTER 47 DAYS
On the other hand, goalkeeper Harun Tekin, who had broken cheekbones in Fenerbahçe and stayed away from the fields for a long time, took the field for the first time in an official match this season with the Kasımpaşa match, while the Uruguayan stopper of the yellow-navy, Lemos, took the field 47 days later.
Fenerbahce goalkeeper Harun Tekin defended the goal for the first time in an official match this season. Harun Tekin, whose cheekbone was broken and operated on in the preparatory match played against Fatih Karagümrük on November 15, did not play in the cup in the matches of Sivas Belediyespor and Karacabey Belediyespor due to his injury. This season, Harun, who took off behind the young goalkeeper Altay Bayındır and had a long-term injury, had a chance at 11th by Coach Erol Bulut in the Kasımpaşa match.
Uruguayan stopper Lemos after 47 days in the yellow and dark blue uniform across Turkey Cup Kasimpasa gets. Lemos, who played against Beşiktaş in the derby on November 29, did not take part in the field for a long time after the injury he suffered in this match. Lemos, who did not play in 4 matches after the derby due to his injury, had undressed in 3 games played later.