Hakan Çalhanoğlu, the footballer of December, was selected in Italy!
1 min read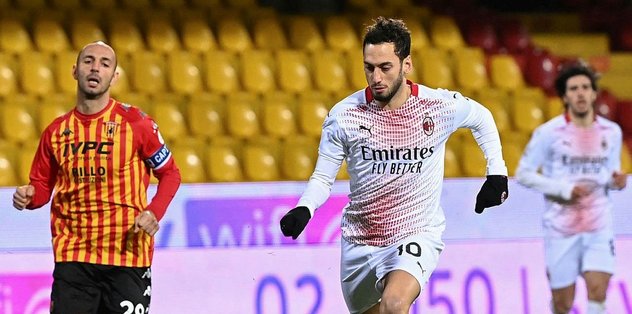 National football player Hakan Çalhanoğlu, who played in Milan, one of the teams of the Italian First Football League (Serie A), was selected as the most valuable football player (MVP) of December in the league.
In the statement made by the Italian Serie A League Management, it was stated that Milan's number 10 was chosen the most valuable player of December with his performance.
It was stated that Hakan Çalhanoğlu was deemed worthy of this award for his technical efficiency, possession of the ball, effective passing, athletic fitness and his contributions to improving the qualities of his friends.
Serie A Chief Executive Officer Luigi De Siervo, whose evaluation was included in the statement, said, "Hakan Çalhanoğlu is definitely one of the leading actors in our league. He has confirmed that he is a decisive player in the first half of the season. Helping his teammates, as the assist shows, is a real added value for Milan. used the expressions.
The 26-year-old national football player will receive his award before tomorrow's Milan-Juventus match.
Hakan Çalhanoğlu received a similar award for his performance in league matches played in July due to the new type of coronavirus (Kovid-19) epidemic last season.