Flash words from Marius Sumudica after the breakup! I was betrayed
2 min read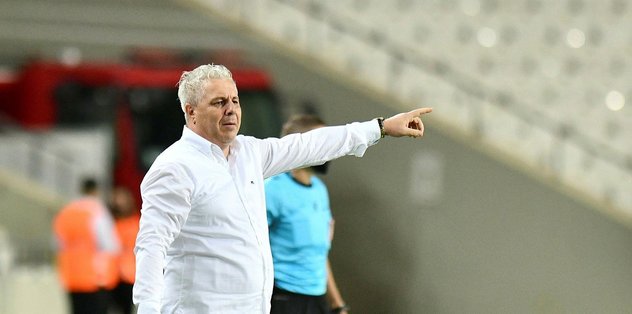 Sumudica, the coach of Gaziantep FK, spoke to Digisport in the Romanian press.
Wishing the Gaziantep club success in the upcoming matches and making his best wishes, Sumudica used the following statements:
"AN EXPERIENCE I WILL NEVER FORGET"
We separated our ways by mutual agreement with Gaziantep FK. We shook hands. I wish them success. Footballers know how much I care for them and I respect them all. I wish you all the best. Working in Gaziantep was an experience I will never forget.
"I DID NOT BEHAVE THIS TO GO ANOTHER LEAGUE"
"I did not act like this never to go to another league. I do not even know what in Turkey is still time left. Thank you and goodbye in Gaziantep"
"IT WAS JOKE, THEY SAY THAT THEY WERE DIFFICULT"
"It was a misunderstood joke to say that I will ask for money from my spouse. But they said they were uncomfortable with it. I don't ask for mercy from anyone. I am a contradictory person, but that's how I motivate myself. I didn't realize that this joke would be understood.
"I DEBT SO MUCH TO GAZIANTEP"
I owe a lot to Gaziantep. It offered me good conditions. They said they didn't want to work with me apart because of a joke. I leave something behind and wish them to achieve more than they did with me. They said they could not continue because of this statement.
"I FEELED LIKE I HAVE BEEN betrayed"
I felt betrayed. It was spoken to me. I was told there would be a small increase in my salary. I said I did not agree. They said they wanted to make the contract within two hours, but I said it wouldn't be possible. Some people in the club said I was getting more money – which wasn't true. I felt betrayed.