Fenerbahçe and Galatasaray pressed the button for Diego Costa transfer! Offer … Transfer …
2 min read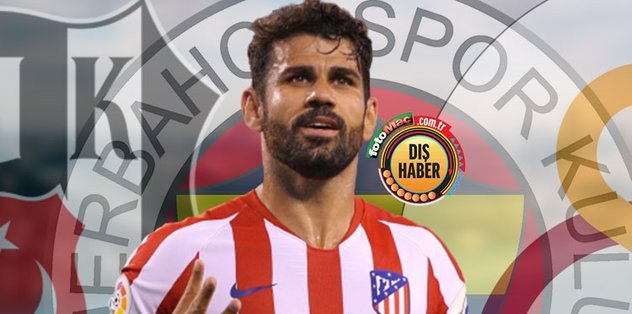 The two giants of the Super League, Fenerbahçe and Galatasaray, are facing each other in the transfer, this time outside of the green fields.
Turkish clubs spend a lot of time for Diego Costa, whose contract will expire in June 2021. It was noted that Istanbul giants were in charge for Costa, who has the right to meet with the club he wants officially since January.
On the other hand, it was stated that MLS, China and Saudi clubs made offers to the player last summer, and the same clubs will be activated for Costa again. However, Costa's mind that the future of Turkey and the best written offer from Turkey.
Negotiations begin
It was stated that Fenerbahçe and Galatasaray would propose the most ideal contract to Costa, while Beşiktaş also thought of the possibility of transfer, but black and whites would be cautious due to financial problems.
CAN REPLACE FALCAO
It was stated that Galatasaray's Costa transfer was likely to occur after Falcao's departure, and it was stated that Fenerbahçe would be the biggest rival in this operation and would force all conditions.