Compliments of İrfan Can Kahveci from Okan Buruk after Başakşehir Leipzig match
1 min read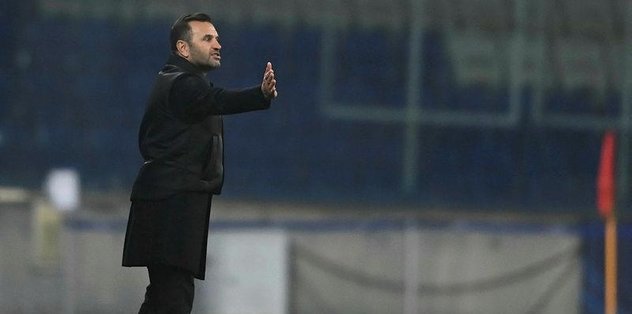 Başakşehir Coach Okan Buruk made a statement to RB Leipzig after the match they lost 4-3.
Noting that they started the game badly, the young teacher said, "We have experienced this in all the games we have lost since the first game. Maybe we did not start the game well. We made the first Leipzig game, Manchester away, this game, bad starts. It was going to the opponent's goal with the balls we won. With the ball we won from a few pressures, we entered the position in the first half, apart from that we gave easy positions to the opponent. " said.
"We are on the pace of the Champions League"
Buruk, who said that they could play in the Champions League pace, said, "From the beginning of the second half to the end of the game, we dominated the game more, we put more pressure on the opponent. We have found 3-3, we thought maybe we could score one more goal. Today, we did not eat the goals we will eat, we ate the goals we will not eat with hits. Football has everything. I congratulate my players for their performances. İrfan's game in the second half contributed to us. We had easy goals, we had easy chances, we could win. " used the expressions.
"WE SPEAKED WITH IRFAN PREVIOUSLY"
When asked about the performance of İrfan Can Kahveci, who made hat-tricks from outside the penalty area in the match, the coach said: "The Champions League is very important for İrfan Can Kahveci. Today he played well in both offensive and defensive terms.He scored 3 very good goals, this is very important, very valuable. 3 goals are outside the penalty area. This is something that will reveal his value. We talked, we said that İrfan is of great quality, he should and could be in much better places. Every match has to show this performance. " he spoke.