Send from Levent Şahin after Galatasaray – Antalyaspor match! The opponent came for 1 point
2 min read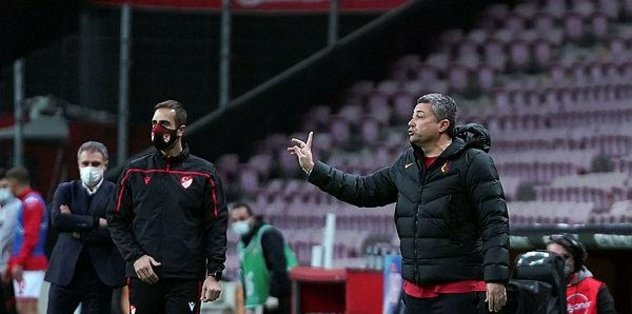 In the 16th week of the Super League, Galatasaray drew against Antalyaspor with 0-0. At the press conference held after the struggle, Levent Şahin made statements.
Galatasaray's assistant coach Levent Şahin said that they were sorry for their loss and said, "First of all, we said before the game, we should have won this game for Omar. We couldn't manage this, we are very sorry. We encountered an Antalyaspor who only played with a defensive mentality.
As a result of Emre's position, we remained 10 people. We expected action from the opponent as offensive. We continued against a competitor playing 3-6-1. The opponent's defense was a match in our offensive zone. The opponent came for 1 point. Of course, these are not an excuse for us, we are not a team to be happy with a score. A lost 2 points for us. League is a long marathon. Even this one point will be an effective score for us in the future. But as a result, we lost 2 points "he said.
"EMRE'S RED CARD IS OPEN TO INTERPRETATION, WRONG FOR US"
Responding to the question regarding the position where Emre Kılınç received a red card, Şahin said, "We watched Emre's red card, it is a red card that is open to interpretation, not for us. But before the red card, we were looking like a team that wanted to play a game. "It was more important for us not to warn rival players who slowed down the game many times. The red card is a very heavy decision for us."
TRANSFER WORDS
Regarding the transfer period, "We are already doing this planning within ourselves. I hope we get the right results on the right players, "said Şahin, regarding Marcao's recent aggressive situation," There is no need to say anything about Marcao, the things that can be in the game ". made his comment.