Okan Buruk before PSG – Başakşehir match: we have to do everything
3 min read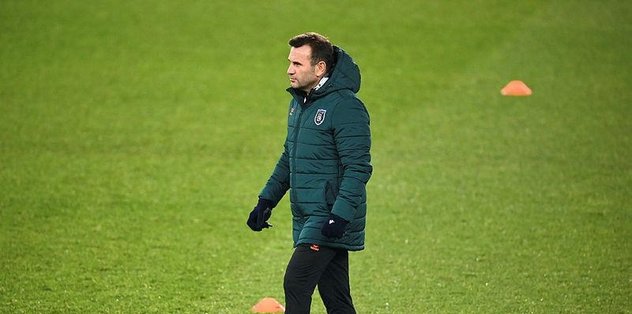 In Başakşehir, coach Okan Buruk and football player Demba Ba held a press conference at the Parc des Princes Stadium where the match will be played. Stating that they will play their last match in European Cups, Buruk said, "Of course we would like to continue, but we will leave the very challenging group as the 4th, but we can say that we did good work in general. We want to continue the good game. At the end of the match, we will try to put forward a game that we will be proud of what we did on the field. " said.
Buruk stated that it is important to compete with other rivals, but they will fight in the field in a way that respects them.
Buruk stated that all the players in his hand are of good quality and will decide on the match squad according to the situation of the players, "We will try to take place with the best players in the field, like the previous matches. Sometimes it is important to start the match with 11 players." he spoke.
Stating that PSG is a good and fit team with quality players, Buruk said:
"They have won the last 2 Champions League games, they will want to win this match too. There is a different atmosphere from the first game. We found a lot of positions in the first game. Our opponent has also got a lot of positions. PSG is already such a team. A team that can come to your goal when you give the slightest chance. But it is the team that can leave gaps in the defense because they play offensively in the game. If you do well, you can enter the goal positions. We have seen this in many matches and in our matches. We had too many chances to score in the first match, we did not score. We will try to turn our chances into goals here. we will work. "
Buruk noted that they experienced the inexperience of the Champions League in the first 2 matches, they ate simple goals and could not score goals they could normally score. Stating that the Manchester United victory came late, Buruk said that it is important to play with such teams.
Buruk stated that he is proud of his players and that this is important for a coach. Stating that they made self-criticism as a team, Buruk said, "I think we left good jobs behind in the group with important teams. The important thing here was to be in the top 2 or 3. We could not achieve this and we are sad about it." used the expression.
DEMBA BA: WE HAVE TO DO EVERYTHING
Demba Ba, on the other hand, emphasized that it will be a very difficult match, "(PSG) The group needs to get at least one point to go to the next round without looking at the other game. We will play this match to complete the cup well. We have to do everything against a team that is good in Europe. . " said.
Stating that he enjoyed playing matches in 3 days, Demba Ba said that he lifted this tempo and thought he could play it.
Demba Ba said, "The Champions League has realities. We matched with the semi-finalists and finalists. We fell into a very difficult group. No matter how good we were and did our best, we could not get out of the group against these facts." used the expression. Demba Ba noted that if PSG wins the match, he could win the Champions League.