Zorya Luhansk 1-0 Leicester City | MATCH RESULT – SUMMARY | UEFA Europa League
1 min read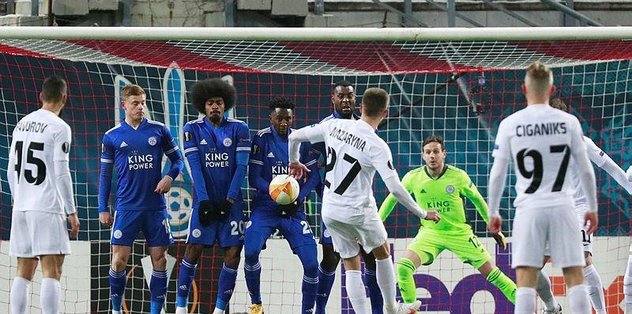 In the 5th week match of UEFA Europa League Group G, Leicester City was the guest of Zorya Luhansk on the road. The home team won the match 1-0.
Allahyar Sayyadmanesh, who played for loan from Fenerbahçe, recorded the goal that brought the home team the victory.
With this result, Zorya increased his score to 6. Leicester City had 10 points. In this group, those who had left the group before and those who had bid farewell to Europe were determined.
Çağlar Söyüncü, who played in the first 11 after his long-term injury, was injured in the 17th minute and came aside. Cengiz Ünder played for 90 minutes.