Yedlin closed the season, Galatasaray has no right back
1 min read
DeAndre Yedlin, who had to quit the game after the double fight with Lens in the first half, was hospitalized on suspicion of a fracture. It was reported that the situation of the US player was serious. It was learned that Yedlin tried himself by stepping on his feet in the heat of the day, causing his injury to increase. The 27-year-old footballer is unlikely to play in the rest of the season.
Galatasaray's face does not smile on his right back. DeAndre Yedlin, who was replaced by Omar, who was hired at the beginning of the season, was injured in the Karagümrük match last night. For the remainder of the season, the distress grew worse in the right-back zone, where Linnes and Sener also failed to make the expected contribution. DeAndre Yedlin, who bounces off the game and leaves the stadium with a stick, is unlikely to play in the remaining matches.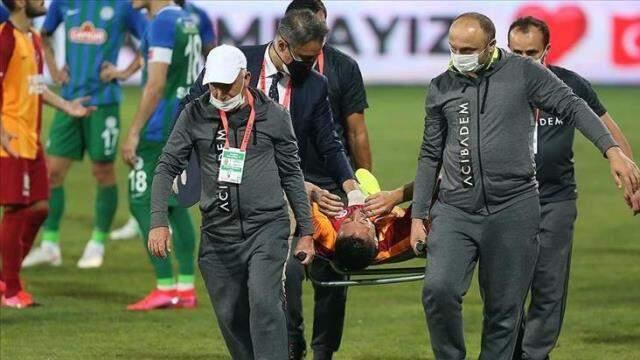 LIKE ANDONE
It was stated that Yedlin's trying himself also caused an increase in his injury. In the British press, Yedlin's injury was mentioned. Romanian striker Florin Andone, who came on loan from Brighton to Galatasaray, broke his leg in the Rize match last season and was away from the fields for a long time. The British press wrote that Yedlin, who came on loan from the Premier League team Newcastle, had the same fate.