When will the match between Rizespor – Galatasaray be broadcast live, at what time and on which channel?
2 min read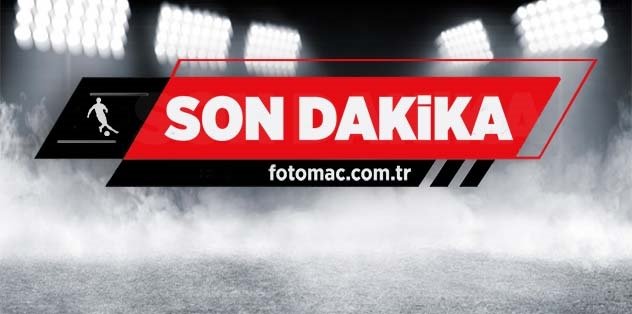 Excitement continues in the 10th week of the Super League. Finally, Rizespor will share its trump card with Galatasaray, which has been drawn 1-1 with Kayserispor and whose 3-game winning streak has ended. All details about the match are wondered by football fans. So, when is Rizespor-Galatasaray match, what time and on which channel? Before the match, the first 11s of the Rizespor-Galatasaray struggle were also announced.
WHEN, TIME AND WHICH CHANNEL IS THE RIZESPOR – GALATASARAY MATCH?
Rizespor – Galatasaray match will be broadcast live on beIN Sports 1 on Saturday, November 28 at 19:00.
ÇAYKUR RİZESPOR – GALATASARAY MATCH TOP 11S
ÇAYKUR RİZESPOR: Gökhan, Abdullah, Fabricio, Boldrin, Samudio, Skoda, Donsah, Emir, Melnjak, Moroziuk, Meriah
GALATASARAY: Fatih, Linnes, Marcao, Donk, Emre Taşdemir, Taylan, Emre Kılınç, Feghouli, Emre Akbaba, Oğulcan, Diagne
WHO IS THE REFEREE OF THE RIZESPOR – GALATASARAY MATCH?
The referee will be led by Atilla Karaoğlan, which will be played at Çaykur Didi Stadium.
THERE IS NO RADAMEL FALCAO AGAIN!
Galatasaray's match squad includes the following players:
Şener Özbayraklı, Taylan Antalyalı, Peter Etebo, Martin Linnes, Ryan Donk, Oğulcan Çağlayan, Kerem Aktürkoğlu, Ömer Bayram, Emre Akbaba, Emre Taşdemir, Christian Luyindama, Emin Bayram, Marcao, Emre Kılınç, Kerem Ersunar, Jesse Sekidika, Ali Yavuz Kol , Sofiane Feghouli, Mbaye Diagne, Fatih Öztürk.
GALATASARAY WILL BE THE MOST IMPORTANT TRUMP!
The Polish football player, who scored 1 goal and assisted 1 in the match his team played with Uşakspor, also had an important share in the victory by making 1 penalty. Michalak, who has done what Rizespor expects from him with his performance, made faces laugh before the Galatasaray match.
Michalak, who directly affected 3 goals in the 6-0 Uşakspor fight, will be one of the greatest weapons of his teacher in the league fight with Galatasaray at the weekend. Shown as one of the three fastest players in the league last season, Michalak entered the agenda of many teams at the beginning of the season with his left wing performance and signed Rizespor. Rizespor Coach Stjepan Tomas may also prefer Michalak at 11 in the Galatasaray fight, especially due to his speed. The Polish player, who produces position by using his speed well in the balls thrown behind the defense, will be one of the most important trump cards of his team in the coming weeks.